The 1950s player pages are back
By Tony Scholes
Updated Thursday, 16th June 2011
Views: 110
On Tuesday we re-introduced the player pages for players who had played for Burnley in the 1940s and today sees the return of the pages for those players who made their Burnley debuts during the 1950s.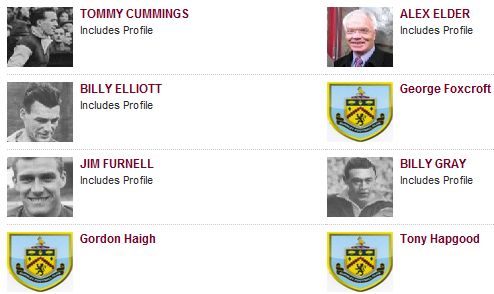 A total of 45 players debuted for Burnley in the seasons 1950/51 to 1959/60 inclusive and that obviously means all, apart from Tommy Cummings who had played in the 1940s, of the team that went on to win the Football League Championship at the end of the decade.
No less than 21 of the additions have profiles attached to them and that includes Albert Cheesebrough whose profile has been added today and can also be found on the front page.
Those profiles also included of of the regulars players during the 1959/60 season with one notable exception, that of Jimmy McIlroy. A profile for 'Mac' will be published on a significant date later this year.
We've got 85 pages back online now and again ask if you can provide any additional information, or photographs for those without them, or if you would like to write a profile for any of the players where the words 'Includes Profile' are missing then please EMAIL us at Clarets Mad.
The pages can be found in 'Past/Present Players' in the 'Players' drop down menu, or you can click HERE to go there directly, and players from the 1960s should be added early next week.
Interact with us