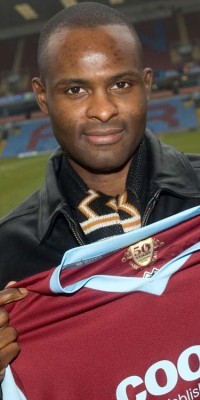 Leon Cort - won the player ratings
Cort, making his second appearance for the Clarets after a debut the previous week against Chelsea, won the player ratings on the message board whilst debutant Danny Fox was the man of the match winner.
Fox, who had an assist with the first goal and scored the second with a stunning free kick, polled 49.0% of the man of the match vote and that was way ahead of Cort who came second with 19.0%. Carlisle took third place with 9.8% of the vote.
The same players were in the top three in the player ratings although in a different order. This time Cort was the winner with a rating of 8.03 out of 10. Carlisle took second place, and his rating was 7.84, and just behind him a rating of 7.83 out of 10 was good enough to give Fox third place.
That meant five points for Cort towards the Clarets Mad Player of the Year, four points for Fox and three for Carlisle.
The points made no difference to the table which still sees Chris Eagles at the top, 13 points above Steven Fletcher who himself has a 13 point lead on Andre Bikey in third place.
Voting continues for the man of the match at Fulham until the end of today.
The Current Table
60: Chris Eagles
47: Steven Fletcher
34: Andre Bikey
32: Tyrone Mears
30: Brian Jensen
23: Clarke Carlisle
15: Stephen Jordan
14: Wade Elliott
13: Kevin McDonald
11: David Nugent
10: Graham Alexander & Michael Duff
8: David Edgar
7: Leon Cort
6: Fernando Guerrero
5: Chris McCann
4: Danny Fox & Joey Gudjonsson
2: Robbie Blake & Diego Penny
1: Steven Caldwell