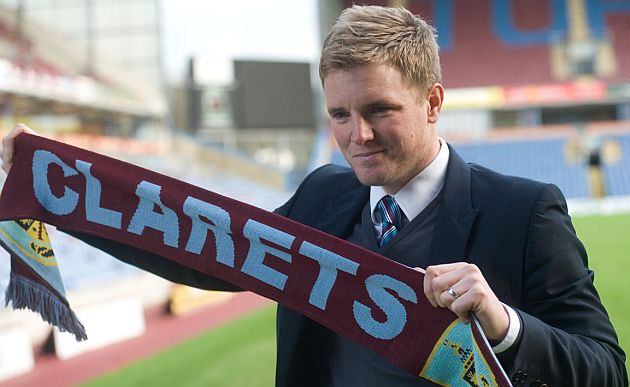 I was sat at my computer, preparing an article for Clarets Mad, when I saw the news that Bournemouth had parted with their manager. It wasn't a surprise, managers come and go so often and even though Groves hadn't been in the job very long it is what we've all come to expect in football.
I didn't give it a second glance to be honest . They don't play in our league, and in any case I was just coming to terms with the departure of one of the greatest managers in modern times, Steve Kean, who had incredibly been dismissed by our local rivals Blackburn Rovers.
I suppose the only thing that registered was the fact it was Bournemouth and Groves being the second manager to lose his job there since Eddie Howe moved to us from Dean Court back in January 2011.
Immediately the bookmakers made Howe, our manager, favourite for the job, that's the Bournemouth job and not as a potential replacement for Kean at Blackburn. Someone reported that on the message board; I took note, smiled and thought there was no chance.
Why on earth would a manager want to take a drop in division? I know it happens occasionally with some sense to it, for instance, when Simon Grayson moved to League One Leeds (LOL) from Championship strugglers (at the time) Blackpool there was some logic to it. At the time, Blackpool looked to be heading down and it was inevitable that the LO would soon disappear and Leeds would be promoted.
This link, surely, was nothing more than Howe having managed Bournemouth previously, of Howe still being popular at Bournemouth and probably the manager the fans would want back at Dean Court more than any other.
A day later, nothing had changed, he was still the clear favourite (had he gone odds on by then?) and I was beginning to get somewhat intrigued by it all. I made a couple of phone calls which all but ruled it out and so, as I prepared the pre-match articles for the Crystal Palace game, I was certain there was nothing in it.
It was at Palace; a chance conversation and an almost cryptic comment that had me thinking I might be wrong. Another phone call and by the time I got home from SE25 I was sure in my own mind that we were set for a managerial change or certainly that Howe wanted to go back.
That view never altered. The speculation grew and by Tuesday afternoon I was as certain as I could be that he was leaving, yet only the Bournemouth Echo seemed to be prepared to speak on it.
Over the last two years I've learned that they are not often wrong. The links between the two clubs during that time have often led to them publishing Burnley related matters; the signings of Marvin Bartley and Danny Ings, the departure of Bournemouth scout Des Taylor, now chief scout at Turf Moor, Jason Blake's move to Burnley. The news has always broken there.
It was the evening after (Wednesday), as the news started to break, that I wrote the article Howe edging closer to Bournemouth return. By then I had gathered enough evidence for myself to know, or feel certain, it was going to happen and less than a day later the two clubs confirmed there had been an approach, an unwanted one according to Burnley, and that we'd refused them permission to speak to Howe.
It was all about money by then and by Friday afternoon everything had been agreed, financially. Howe, who had left Gawthorpe on Thursday without a word for the waiting media, was no longer the Burnley manager. On the Saturday, he was confirmed as the new Bournemouth manager with Jason Tindall, his assistant, joining him.
By then, the reason had been confirmed as personal, as family, and very much relating to the death of his mum Annie earlier this year.
Now, I don't think I need to say this, it has already been said, but I'm not disappointed at his departure. I've never really enjoyed his style of football. It's too slow for me. I accept that others do like it; we all have our thoughts on how we like to see the game played and sadly this style was very much not for my liking.
But, I do understand how difficult it has been for him during his 21 months at Turf Moor and we only need to look back to the summer of 2011 when so many players left the club. We'll never know which of those departures were of Howe's choosing and which of them were thrust on him. If I had to place each of them into one category then I'd suggest the only three he didn't want to leave were the Bolton bound pair of Chris Eagles and Tyrone Mears and Danny Fox who joined Southampton after the season had got underway.
Mears was quickly replaced, by Kieran Trippier, but on the other side of the pitch the Fox loss left us without an adequate replacement and I'm convinced we suffered badly last season because of that.
But, no matter what my views, it is the family reason that must be considered. Eddie Howe is a Bournemouth lad, he's spent virtually his whole life in the area and so the Burnley job has taken him away from family for the first time in his life.
Then came the tragic loss of his mum. I've lost both my parents and I wasn't much older than Eddie when my dad Eddie passed away, the very person who introduced me to Burnley Football Club. I, and many more, know what it's like to lose a parent and I, and many more, know what it's like to lose a parent at far too young an age.
When my dad died in the 1980s I wasn't miles away from home. I didn't have to deal with urgent family matters from afar. When needed by my mum I was merely two to three miles away. It was so much easier.
Eddie Howe has matters in the Bournemouth area that he needs to deal with and that's why he's made the return. In football terms it is not the best career move. Some will see him as having no ambition, some will suggest he's a bottler, but I do understand exactly why he's done it.
At his press conference at Bournemouth on Saturday he looked as though the weight of the world had been lifted from him. Over the last few months he's never looked that relaxed. Maybe it was not being able to get the players he wanted at Burnley, maybe it was the disappointing results, and maybe it was the stress of the invitations offered to opponents by our defence.
Almost certainly that relaxed look was because he'd got himself back in familiar surroundings and in a position where he could deal with important Howe family matters.
In that same press conference he said he hoped the Burnley fans would understand. Some won't, but I think I'm in the majority when I say that I understand very much. Family really is so important.
Howe and Burnley are therefore no more. We move on and the first step is to find the next manager. The debate has started with the club confirming that they will be looking to continue in the same vein as with Howe, a manager building up the club with the emphasis on developing young players.
That should rule out such as Mick McCarthy, currently the favourite in the Clarets Mad Poll, and today is the last day for voting.
It also rules out, thankfully, Owen Coyle. I've found it hard to believe that fans who abused him on his recent return, fans who delighted in his sacking at Bolton, where he had failed in almost three years, were now touting his return.
It appears some Burnley fans would be happy. Others certainly wouldn't, far from it. One message board regular, one who attacked Brian Laws from day one, suggested that whoever gets the job, we should all unite behind him. I sincerely hope that's the case.
When we're looking for a new manager it is always a time of uncertainty, a time of concern and worry, but it's also a time of sheer excitement as names come in and out of favour.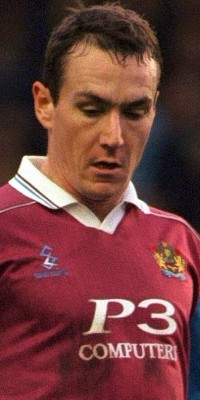 Micky Mellon linked with job
Early front runners appear to include Portsmouth's Michael Appleton. When he speaks he sounds like someone who should either have been in Oasis or cast in the Royle Family. Football wise, he certainly comes highly recommended by both Sir Alex Ferguson, for whom he played in his early career, and current England boss Roy Hodgson who Appleton worked alongside at West Brom.
Keith Hill, now at Barnsley, has been mentioned. He took Rochdale up from League Two (an achievement in itself) as Howe was doing likewise at Bournemouth. He's since gone to Barnsley and, against all the odds, is keeping them above water in the Championship. The big problem here would be Sky and the BBC. How on earth would they cope with a manager moving from Barnsley to Burnley?
Ex-Clarets always get a mention. Brian Flynn has ruled himself out, I asked him yesterday. Back in the 1990s the former Welsh international was always being linked with the job without ever getting it. Having said that, if we were ever to go down the route suggested by Richard Oldroyd in his article, In search of stability, wouldn't Flynn be an ideal candidate?
Micky Mellon, the current Fleetwood manager, has been named as has Graham Alexander, now head of youth at Preston. Surprisingly, there has been little mention of my two preferred former Clarets, Steve Davis (definitely not the one who has just lost his job at Bolton) and Mark Yates, that's having ruled out Micky Phelan, who has become the 21st Century Flynn in getting linked each time.
Some of those names will disappear, others will come in and eventually one of them will become the new Burnley manager. Just like the fans, the players will certainly have mixed views. Some will have concerns and others will see it as an opportunity.
Often, a player comes out of the shadows with the appointment of a new manager. It was very much the case five years ago with Joey Gudjonsson. Out of favour with Steve Cotterill he went straight into Owen Coyle's first match day squad.
Hopefully, players and fans will unite behind whoever it is. We need to take this club forward and the first objective is to try and pull ourselves away from the bottom end of the league.
Things have changed a bit at Burnley. After six years of Stan and over three years of Cotterill, we are now looking for a fourth manager in under three years. We can't afford another Laws or Howe; we have to get it right and we have to get the club moving forward again.
It's all gone flat recently with so many mixed and confusing messages coming out of the club both in on field and off field matters. We have to get it right. I'm confident we will, but for the board and chief executive, remember, he has to have a name that fits the '****** *******'s Claret & Blue Army chant'.