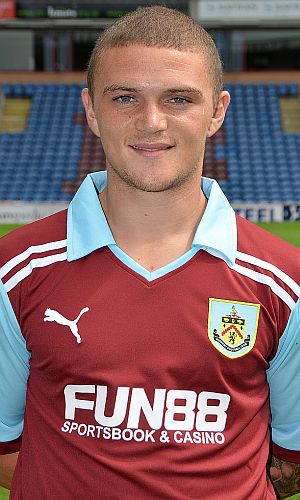 All of Trippier's league goals have come away from Turf Moor, the other was scored at Middlesbrough in January, and this latest was the result of the tried and trusted corner routine that has seen us score a number of goals since it was introduced.
Jay Rodriguez is usually on the end of things but in his absence it was Trippier who got in the shot after David Edgar had successfully sold the Portsmouth defence the dummy, and it was a sweet strike that saw us go 1-0 up in what proved to be our biggest away win since the 4-0 success at Colchester in October 1998 just hours after Barry Kilby had announced he was buying into Burnley Football Club.
His goal won 42.2% of the vote and that was a comfortable lead over Marvin Bartley whose smart finish against West Ham came second. Bartley received the ball, via a flick on from Martin Paterson, beat James Tomkins and slid the ball into the bottom corner. It was one of only two home goals in the vote and secured 28.9% of the vote.
It was back to Portsmouth for third place, and my choice for the month. It was the crucial goal in the game that restored the lead just after half time. This time there was no dummy from Edgar but, and what he was doing out there I don't know, a perfect cross from the right wing that Danny Ings met with a header into the far corner, getting him his first goal in Burnley colours.
The goal will join the seven previous monthly winners in the goal of the season vote next week. Before that will come the April Goal of the Month. That will start tomorrow after the completion of the last man of the match vote for 2011/12.
You can still cast your vote for the Bristol City game via the front page or the VOTING POLLS page. Your PLAYER RATINGS can be left on the message board.