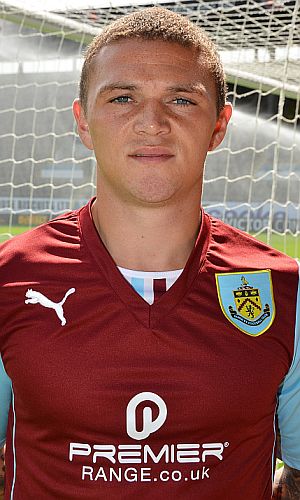 Only last week Trippier spoke about how much better he was feeling ahead of the season than he was a year ago. Looking back a year, he said: "In the first few games I just wasn't myself. I felt like I was overweight and that got to me a bit.
"When the new manager came in he recognised what was wrong and this season I can feel myself flying already. I've come back fit and healthy and not fat, like I was last year."
Tripps has looked fit and was in excellent form against Bolton. He romped home in the man of the match vote, taking 56.5% of the vote. No other player reached double figures and it was new signing David Jones who was second with a 9.5% share of the vote.
Third and fourth places went to central defenders Kevin Long and Jason Shackell who received 7.8% and 7.3% of the vote respectively.
Trippier was also a comfortable winner in the player ratings. He scored a rating of 7.90 out of 10 and that was a good lead over captain Shackell who came in second with a rating of 7.22.
Joint third place went to Danny Ings and Jones. Both had a rating of 6.90 out of 10.
The first points of the season towards the Clarets Mad Player of the Year have been allocated with Trippier getting the maximum ten. There are five points for Jones and four for Shackell with both Ings and Longs collecting two points.
The Bolton result and the first player of the year table of the season are below.
Voting is currently underway for the York game. You can choose your man of the match via the front page of the site or the VOTING POLLS page. Player ratings can be left on the message board.
The voting runs until the end of Friday with the Sheffield Wednesday vote starting within an hour of the final whistle at Hillsborough.
MAN OF THE MATCH
56.5% - Kieran Trippier
9.5% - David Jones
7.8% - Kevin Long
7.3% - Jason Shackell
6.0% - Danny Ings
3.3% - Dean Marney
3.0% - Tom Heaton
2.0% - Junior Stanislas & Ross Wallace
1.8% - Sam Vokes
1.0% - Danny Lafferty
PLAYER RATINGS
7.90 - Kieran Trippier
7.22 - Jason Shackell
6.90 - Danny Ings & David Jones
6.86 - Tom Heaton
6.64 - Kevin Long
6.57 - Dean Marney
6.16 - Junior Stanislas
5.79 - Sam Vokes
5.45 - Ross Wallace
5.43 - Danny Lafferty
CLARETS MAD PLAYER OF THE YEAR
10: Kieran Trippier
5: David Jones
4: Jason Shackell
2: Danny Ings & Kevin Long