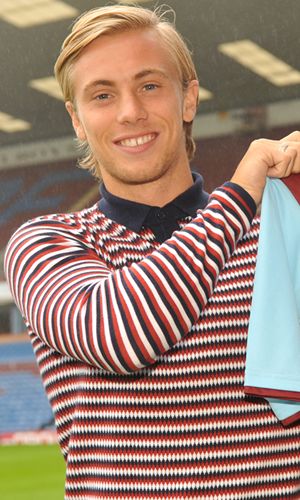 In a game we ultimately lost 3-2 after leading 1-0, Mills turned in a very good performance at left back and won both the man of the match vote and the player ratings.
He had just under a quarter of the vote, 24.7%, to take first place ahead of Charlie Austin who came in second with a 21.6% share of the vote.
Goalkeeper Lee Grant, who didn't have an earthly of keeping out the goals, took third place with 13.6% of the vote and 9.3% was enough to give Kieran Trippier fourth place.
The same four players took the top four places in the player ratings with Mills again coming out on top with a rating of 7.60 out of 10. This time Grant was in second place. His rating was 7.33 and ahead of Trippier with 7.07 and Austin who had 6.93 out of 10, taking third and fourth places.
Mills, like Marney in the Bolton game, won the maximum ten points towards the Clarets Mad Player of the Year. Grant picked up five points, there were four points for Austin and three for Trippier.
For both Mills and Trippier they were the first points of the season with eight players now having scored points. Grant has moved into second place with 11 points and he's six points behind Marney who remains in first place.
Voting continues following Saturday's disastrous performance at Huddersfield.
You can cast your vote for the man of the match either on the front page or on the VOTING POLLS page and the PLAYER RATINGS can be left on the message board.
The result from the Middlesbrough game is below along with the current player of the year table.
MAN OF THE MATCH
24.7% - Joseph Mills (40 votes)
21.6% - Charlie Austin (35 votes)
13.6% - Lee Grant (22 votes)
9.3% - Kieran Trippier (15 votes)
8.6% - Dean Marney (14 votes)
7.4% - Junior Stanislas (12 votes)
4.9% - Jason Shackell (8 votes)
4.3% - Chris McCann (7 votes)
3.7% - David Edgar (6 votes)
0.6% - Marvin Bartley, Sam Vokes & Ross Wallace (1 vote)
PLAYER RATINGS
7.60 - Joseph Mills
7.33 - Lee Grant
7.07 - Kieran Trippier
6.93 - Charlie Austin
6.73 - Dean Marney
6.60 - David Edgar
6.53 - Jason Shackell
6.40 - Chris McCann
6.20 - Junior Stanislas
5.47 - Sam Vokes
5.27 - Marvin Bartley
4.87 - Ross Wallace
CLARETS MAD PLAYER OF THE YEAR
17: Dean Marney
11: Lee Grant
10: Chris McCann & Joseph Mills
8: Jason Shackell
5: Charlie Austin
3: Kieran Trippier
2: Martin Paterson