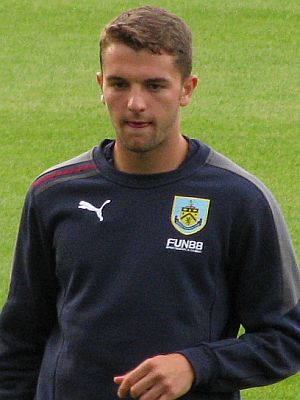 It was competing against the two goals in the win against Barnsley, the first when Jay ensured a Josh McQuoid header would cross the line and the second when Martin Paterson turned the ball in from close range after a Rodriguez shot had been touched onto the post by the goalkeeper.
For his goal against Peterborough he received the ball from Zavon Hines not too far in the opposition half. He went on a run, right to left, heading for the penalty box before turning past two defenders and then hitting a shot across the goalkeeper.
Even with tough opposition it was a very likely winner of the goal of the month and the 90.3% it received has only ever been beaten three times by a monthly winner since the voting started ten years ago.
The highest to date is the 95.9% received by Robbie Blake for his goal against Manchester United in the 2009/10 season. The other two both came in the 20004/05 season, from Blake against Wolves at home (91.1%) and the highest ever record of 95.9% which was for Micah Hyde's goal at Blackburn in the FA Cup.
This is Jay's second monthly win of the season, he also won the November vote for his late winner at Hull, and this goal will join the six previous monthly winners in the goal of the season vote in May.
Meanwhile, the man of the match vote is underway for Saturday's game at Watford. You can vote via the front page or the VOTING POLLS page.