The month saw only one win in those five games, and, once the penalty in Saturday's defeat to Millwall is removed, we have just three goals to select from.
There were six goals in the January vote. Jay Rodriguez scored four of them but took the bottom four places. This time he's got two out of the three and I suspect, without making any suggestions that any goal should score higher than another, he'll do better this time round.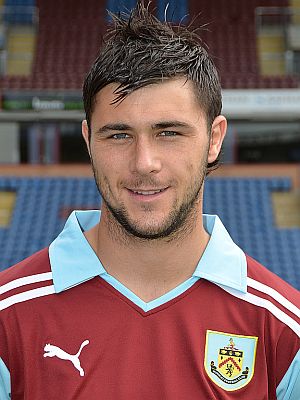 January winner Charlie Austin
The first of the goals to choose from was Jay's late equaliser in the home draw against Peterborough United in the first game of the month. He collected the ball just over the half way line from substitute Zavon Hines and went on a run that took him into the box before he placed the ball wide of the goalkeeper.
The other two goals were scored in the 2-0 win against Barnsley. Jay got the first, making sure when a Josh McQuoid effort might just have been missing and the second was scored by Charlie after the goalkeeper had done well to tip a Jay Rod shot onto the post.
That's it, make your choice. The voting poll can be found on the front page or the VOTING POLLS page with the winning goal guaranteed a place in the goal of the season vote in May.
Previous monthly winners are Charlie Austin (August v Burton Albion), Andre Amougou (September v MK Franchise), Ross Wallace (October v Blackpool), Jay Rodriguez (November v Hull), Kieran Trippier (December v Brighton & Hove Albion) and Charlie Austin (January v Leeds).