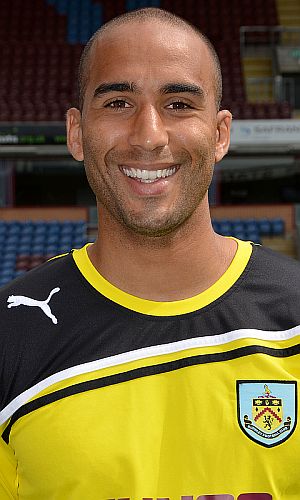 In what was a really disappointing performance overall from the Clarets, Grant's saves, particularly in the first half, kept the game alive as a contest. He'd no chance with either goal and saved at least three or four times when further Southampton goals looked likely.
Such was his performance I would have expected him to have a bigger claim on the man of the match while his player rating is decidedly low for a performance such as the one he turned in.
He won 38.2% of the man of the match vote and that was way ahead of Michael Duff who took second place with 11.0%. Third place was shared by substitute Marvin Bartley and Kieran Trippier who both polled 9.4% of the vote.
In the player ratings, there was only Grant who came out with an average and it was exactly average at 6.00 out of 10. Duff was again in second place with 5.60 and a rating of 5.50 was enough to give all of Chris McCann, Ben Mee, Jay Rodriguez and Kieran Trippier third place.
That result gives Grant six points towards the player of the year. There are four points for Duff, two for Trippier and one each for Bartley, McCann, Mee and Rodriguez.
With the top three all picking up either one or two points there have been no changes there, but Grant has now moved ahead of Dean Marney into fourth place, although he remains some way behind that top three.
The man of the match vote continues for the Barnsley game. That will end tonight with the Reading man of the match starting immediately afterwards. You can vote via the front page or from the VOTING POLLS page.
The result from the Southampton game and the current player of the year table is below.
Man of the Match
38.2% - Lee Grant (73 votes)
11.0% - Michael Duff (21 votes)
9.4% - Marvin Bartley & Kieran Trippier (18 votes)
7.3% - Dean Marney & Jay Rodriguez (14 votes)
4.7% - David Edgar (9 votes)
3.7% - Ben Mee (7 votes)
3.1% - Chris McCann (6 votes)
2.6% - Josh McQuoid (5 votes)
1.6% - Ross Wallace (3 votes)
1.0% - Charlie Austin (2 votes)
0.5% - Keith Treacy (1 vote)
Player Ratings
6.00 - Lee Grant
5.60 - Michael Duff
5.50 - Chris McCann, Ben Mee, Jay Rodriguez & Kieran Trippier
5.20 - Dean Marney
5.10 - Ross Wallace
5.00 - David Edgar
4.50 - Marvin Bartley & Josh McQuoid
4.40 - Keith Treacy
4.20 - Charlie Austin
Clarets Mad Player of the Year
54: Jay Rodriguez
52: Kieran Trippier
49: Marvin Bartley
37: Lee Grant
32: Dean Marney
31: Charlie Austin
29: David Edgar
25: Ross Wallace
22: Andre Amougou & Chris McCann
21: Michael Duff & Ben Mee
17: Keith Treacy
9: Brian Easton
5: Wade Elliott & Junior Stanislas
2: Martin Paterson
1: Zavon Hines