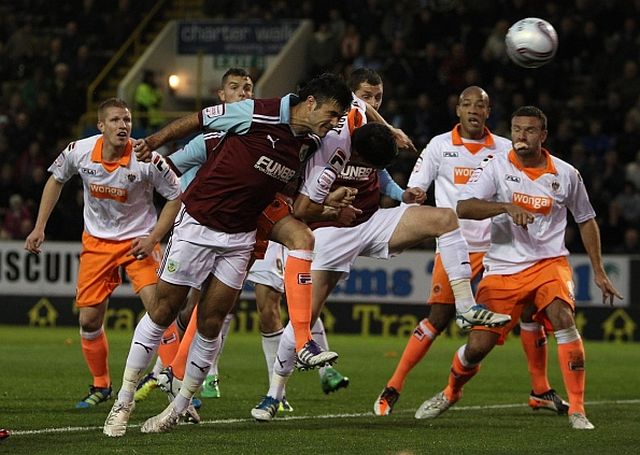 It was comfortably the best too with 47.5% of the vote going to the televised game which saw Charlie Austin, Ross Wallace and Marvin Bartley all score for the Clarets before a late Blackpool consolation goal.
The only potential challenge to this game came from the two big home wins against Nottingham Forest and Ipswich Town. The 5-1 win against Forest, our first home win of the season, won 27.8% of the vote to come second with the 4-0 win against a poor Ipswich team in December was second with a 12.7% share of the vote.
The 1-1 draw against Southampton came fourth but won only 2.8% and no other game was able to reach even 2% of the vote.
So, Blackpool was undoubtedly the best home performance, but which of our away games this season do you consider to have seen our best performance?
Starting today, and running until the end of Friday is the latest poll which will allow you to select from twelve games, the ten wins and the two draws. From the first win at Derby to the draw at Leicester, it's your choice and as always the poll can be found on the front page or the VOTING POLLS page.