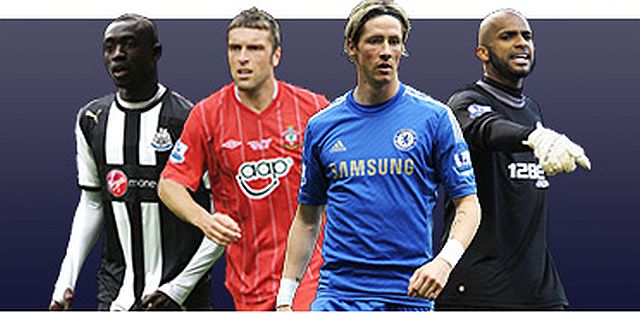 We launched the game ahead of the 2006/07 season to raise funds for the Clarets Mad Youth Foundation, and to date it has done just that with over £2,870 having been added to the fund over the last six seasons with the same amount having been paid out in prizes.
Already we've received 62 entries for the 2012/13 game. That means prize money is currently standing at £310 and that's with two days to go.
We are using, as in previous seasons, the official Premier League game and the closing date and time for having your team and squad confirmed is Saturday at 11:30 a.m. Until then you can shuffle your squad around, make as many transfers as you like on your fifteen man squad within the £100 million limit.
It's a dilemma. Do you choose Sergio Aguero as one of your strikers? He's costing £11.5 million after his successful 2011/12 season. Or maybe your choice will be Robin Van Persie, the most expensive player in the game at £13 million, and we don't know who he'll be playing for as yet.
It's a fifteen man squad you select so there will be decisions to make in all areas, from goalkeeper to forwards.
It's good fun and, once the season is underway, you can make a transfer every week as you squad continues to change, any more loses you a few points. They haven't imposed a transfer window and you even get a couple of free wild cards where you can change as many players as you like.
It's good fun. It takes up just a few minutes, at most, each week, and by joining us you will be playing in the Clarets Mad League. The code to join the league will be sent on receipt of your payment which is just £10 (or £10.60 via Paypal).
Click HERE to sign up and enter your team in the Premier League game and HERE for details on how to join the league and help youth development at Turf Moor as well as challenging for a prize.
Currently, Clarets Mad and Burnley Football Club are in discussions regarding using some of the money to buy heart monitors for use by the young players in our academy and the money raised from this competition will be going towards that.
All you need to do now is get your entry in.