That article, entitled The case for the defence ended with the comments from Howe: "I am pleased with how we are looking at the back and we are finished in that regard. Now it's a case of turning our attention to other areas of the pitch where we need to improve."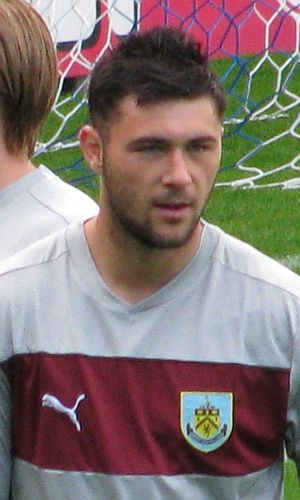 Charlie Austin, better than a goal every two games
One of those areas was, without doubt, our attacking options. We've sold Jay Rodriguez, our best forward, this summer in a record deal to Southampton and, almost before the ink had dried on the contract, Howe confirmed that he'd be looking for another forward to bring in to complement those already here.
Former Bournemouth strikers Brett Pitman and Sam Vokes always looked to be the favourites. We'd tried to sign the former in January when Vokes was recalled by Wolves. Howe knows them both well and it always looked as though it might be one of them.
The Daily Star did its best to force Norwich's Chris Martin on us with regular suggestions that he might be Turf Moor bound, but Vokes was always number one target and he duly arrived on Tuesday, just in time to play a part in the win against Bath City at Twerton Park.
The manager described Vokes as the final piece in the attacking jigsaw, the fourth striker alongside Charlie Austin, Danny Ings and Martin Paterson.
Again, as has been the case defensively, there's been something of an overhaul in Howe's time at the club. Only Paterson, who has only occasionally been available to the manager, was here when Howe took over in January last year.
Howe signed Austin, in January 2011, and Ings, last summer, but like Paterson they have both had their injury problems. Now, all fit we are told, he's got four strikers, the number Stan Ternent always said you needed to compete in this league.
They do complement each other. Of the four, Austin is the one you'd expect to lead any goalscoring chart. It went almost unnoticed, but, based on minutes on the pitch, he averaged better than a goal every two games last season and for a young striker in his first season at Championship level that is some return.
Charlie has hardly stopped scoring since being given his chance at Swindon by Danny Wilson and there's nothing to suggest there will be any let up. He's only 23, has years ahead of him, and could become a big, big goalscorer for Burnley in the next few years.
Right now, you'd have to say he's one of Howe's biggest success stories, but from what I've seen of the even younger Ings there could be a real challenge there. He's got pace, great movement, an eye for goal, and I'd say his biggest weakness right now is no more than his inexperience.
I think they look a more than decent pairing and then there's Paterson. What a nightmare he's had in the last three years or so. He came back from a knee injury during the Premier League season and more than looked the part, but the last two seasons have seen him hardly feature.
More than anything I wish Pato an injury free season, and if he can get that then I'm sure he'll make a major impact. I can still hear myself screaming at him not to shoot at Reading back in May 2009. That's what he's capable of, what a boost it would be to have that back in our armoury.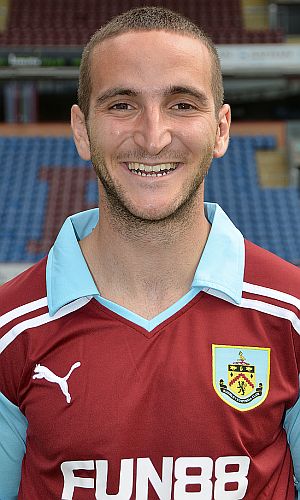 Fit again Martin Paterson
Paterson himself said today: "I feel I have come back the fittest I have ever been. I've done an awful lot of rehab over the summer and without going into too much detail I am fitter than ever.
"I had a few hamstring problems, but that is something that has now been addressed. It took a few setbacks to get to the root of the problem, but that's solved now and I think if you ask anyone who has seen me train, they will tell you that I'm looking a lot like my old self."
And to add to that there's Vokes, who can offer a bigger aerial threat. We saw that last season, particularly with his headed winner at West Ham. Howe said: "I thought he gave us a different dimension, but I thought his all-round contribution was good and he fitted into the group really well."
We've got the four Stan says you need and Steve Bruce once said a team is only as good as its strikers. That might not strictly be true but they are such important players.
Just like the defence, the attack has seen something of a change since Howe arrived. He played Chris Eagles behind Rodriguez in his first match in charge whilst having both Chris Iwelumo and Steven Thompson on the bench.
All four of them have gone, and it's very much a new look attack without Jay Rod. Eddie Howe is happy with it and, if these four play as well as we know they can, then he's happy with some justification.
We've gone from back to front, now there's just the middle to sort out. Will Howe take Stock in that area of the pitch?