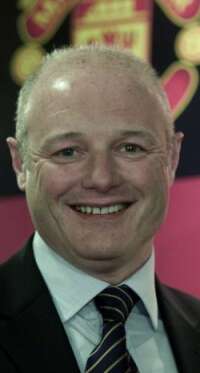 Tw*t of the Week - Peter Kenyon
In a week when we found ourselves playing Manchester United for the first time in 18 years there was always a good chance the winner could come from Old Trafford although it was expected it could be a player.
Despite the defeat there was not one single nomination for any of their players nor manager Alex Ferguson but yesterday, and totally unconnected to our Worthington Cup tie, you voted for their Chief Executive Peter Kenyon in no uncertain terms.
Kenyon may well be the Chief Exec of the biggest club in England but that does not give him the right to start telling other clubs what they should be doing. Seemingly unaware that his club is one of those guilty for the state of the game he has now taken it upon himself to decide that there should only be 40 professional clubs and the rest must go part time.
Imagine how we would have felt had somebody implemented such an idea a few years ago when we were floundering in the lower leagues, had someone forced us into part time football.
The man who is a million miles away from football reality has been attacked from all quarters, from a Premiership manager in Sam Allardyce down to former Claret and 3rd Division Scunthorpe boss Brian Laws.
Allardyce accused him of trying to end dreams of youngsters hoping to become footballers by taking away opportunities with his reduction of clubs whilst Laws, not averse to eccentricities himself, appeared to question Kenyon's knowledge on the game.
Leyton Orient chief Barry Hearn was completely snookered by the comments and described Kenyon as patronising.
Football is in a crisis, there is no doubt, and the greed of clubs such as Kenyon's and the nonsensical over the top wages paid out by Jack Walker in the 90s have done nothing but help force the game into this state.
It does not give him the right to tell clubs in lower league how they should be run, he is a very worthy winner of this week's award.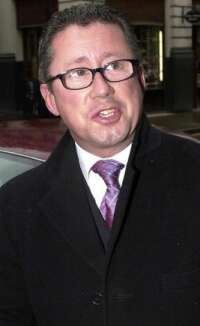 Runner Up - Paul Scally
Gillingham Chairman Paul Scally takes second place this week for a vicious attack on former manager Tony Pulis.
Scally sacked Pulis at the end of the 1998/99 season after they had missed out on a 1st Division place when they conceded two late, late goals in the play off final against Manchester City.
Pulis had done a good job but with suggestions that he might be interested in moving elsewhere Scally gave him the boot and replaced him with the obnoxious Legend Peter Taylor. Pulis went on to make a claim for unfair dismissal.
Last week Scally decided to reproduce the court transcript on his club's official web site just as Pulis was set to arrive at the Priestfield Stadium as manager of struggling Stoke.
He went on to describe Pulis as the most vindictive and evil man he had ever met and repeated all these accusations in the match programme.
Whatever Scally's opinions of Pulis they should undoubtedly have remained private, it is now well over three years since he left and nothing can be gained by digging all this up.
Scally of course is a one off and as we reported he recently banned some supporters for life for running a web site (a personal plea here for Barry Kilby not to take any similar sort of action).
And if that doesn't make him a good choice for second place then I can report that he is charging us £16 next week to stand on an open terrace with poor facilities at the dreadful Priestfield Stadium.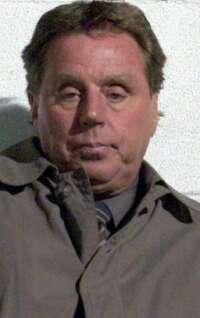 Third place - harry Redknapp
It is difficult to believe but third place this week is in defence of a Premiership manager who will never be popular down Turf Moor way – West Ham's Glenn Roeder.
I'm sure we all saw the funny side when Southampton scored a late, late winner last Monday to condemn the Hammers to another home defeat and saw Roeder totally downcast at the end, I'm sure we all thought just how much he deserved it.
A demonstration followed outside the ground calling for the head of Chairman Terry Brown, so reminiscent of the Teasdale Out demonstrations that were seen on Brunshaw Road.
That though doesn't give the Cockney Spiv on the south coast Harry Redknapp the right to stick his nose in. Redknapp is no longer at West Ham, he is a former manager, but there is no doubt he has far more interest in the goings on in E13 than he has at Portman Road.
In an astonishing attack on Roeder he told the West Ham fans that they had targeted the wrong man in having a go at the Chairman. He told them that he had left them with a good squad of players with Roeder having spent a further £15 million.
He has certainly had a memory loss has Redknapp, he obviously doesn't remember leaving them with players such as Rigobert Song and Titi Camara so expertly sold to him by Liverpool.
But his clear attack on Roeder, he believes that The Sinister One stabbed him in the back and cost him the job he really still wants, was out of order and not something that one manager should be saying about another.
Shame on you Redknapp.
The only other nomination this week to run the top three close was for journalist Dominic Fifield who covered out game against Manchester United for the Guardian. Fifield is obviously a Manchester United fan and could see no further than them in his report.
He dared to accuse us of kicking our way through a match where we were motivated by hatred and he chooses to use the word spiteful on several occasions. Worse still Fifield describes the Turf as a "snarling corner of Lancashire".
His report is to put it mildly clueless and a million miles from what actually happened. It was a game where we could have no real complaints about the scoreline but a game where we did ourselves proud but Fifield had obviously written this before even setting off, that's if he was even at Turf Moor in the first place.
That's it for this week and you now have until midnight next Thursday to send us your NOMINATIONS for the 18th winner of the season. All will be revealed next Friday.
The winners so far:

Week 1 – Roy Keane (Manchester United)
Week 2 – Jeff Winter (Referee)
Week 3 – Football League's Football Disciplinary Commission
Week 4 – Alex Ferguson (Manchester United manager)
Week 5 – Luton Town supporters
Week 6 – Barry Knight (Referee)
Week 7 – Burnley FC Showboaters
Week 8 – Tony Livesey (Editor Sunday Sport)
Week 9 – The Directors and Owners of Franchise FC
Week 10 – David Sheepshanks (Ipswich Town Chairman)
Week 11 – David Davies (Football Association)
Week 12 – George Boeteng (Middlesbrough)
Week 13 – Andy Hall (Referee)
Week 14 – Craig Hignett (Coventry City Loan Player)
Week 15 – Garry Flitcroft (Blackburn Rovers)
Week 16 – Craig Bellamy & Alan Shearer (Newcastle United)
Week 17 – Peter Kenyon (Manchester United Chief Executive)