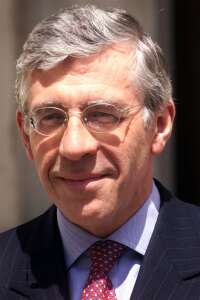 Tw*t of the Week - Jack Straw
It had to be something special to take the award from Sourness and this week's Tw*t of the Week is definitely that, the award goes to the Foreign Secretary Jack Straw.
The Straw Man was previously Home Secretary and in that role would have been an important figure in dealing with football fans leaving these shores for football. He was the one making decisions on how to prevent football hooligans causing problems.
He is no better than any of them, he sees fit to abuse a large group of people on National radio for no other reason than they support a particular football club. Of course the Straw Man has seen the error of his ways and apologised – NOT. At best his remarks could be considered ill advised and insensitive and at worst outrageous, inexcusable and racist. In a way I am glad he has not patronised us with an apology he clearly doesn't mean, he told anyone prepared to listen that he hates Burnley supporters.
In his position he should know better than to behave like that. You certainly won't here Peter Pike or Alastair Campbell making similar remarks about his club. This week Stan congratulated his club on winning some competition although I do have to admit that similar congratulations were not sent from this web site for the simple reason that we did not want them to win it and preferred to show some dignity and remain silent. Dignity is something the Straw Man has been clearly seen to be lacking this week.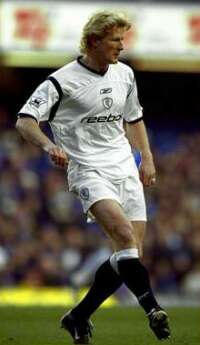 Runner up - Colin Hendry
The runners-up spot this week goes to Colin Hendry who apparently thinks he is so important that he is guaranteed a place in the team. West Brom made a move to take him on loan from Bolton with Darren Moore out injured. You would have thought the scruffy looking ageing defender would have jumped at the chance but he insisted that he had a guaranteed place in the West Brom team.
I tried to imagine what would happen to a player at Burnley telling Stan that and I think Megson's attitude was about the same. He wasn't prepared to give Hendry that and decided not to sign him.
Now there is a manager who isn't very good at looking for new players but keeps a check on who his rivals are trying to sign and then jumps in. So are we surprised to see than Hendry has now signed on a month's loan at Preston? If I was a central defender at Deepdale I would be less than happy to know that one of the positions is definitely for Hendry.
Once again Mr. Moyes – Burnley are eager to resign Lee Howey and Michael Williams.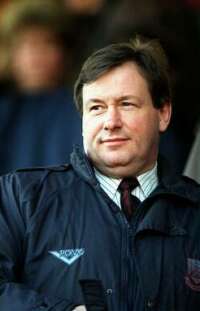 Peter Storrie - 3rd place
Notts County's Peter Storrie wins third place or is it Portsmouth's Peter Storrie. The former Chief Executive at West Ham decided to take on a short term role at Portsmouth despite being a director of Notts County. That struck me as rather strange but he made it clear it was only a temporary move to help out there particularly with his former West Ham colleague Harry Redknapp.
So when he is finished he will be back concentrating on trying to keep Notts County in Division Two. Not on your life. He has resigned his position and left the club but then had the nerve to say it had nothing to do with Portsmouth, where incidentally he is still helping out.
You seem just the sort of person any club would be better without Mr. Storrie particularly in times of crisis and hopefully Notts County will be all the better for you not hanging around.
The man he is supposedly advising at Portsmouth, chairman Milan Mandaric, has also won some nominations today for deciding not to pay the players for poor performances. It is clear to all that the set up at Portsmouth is something of a joke with manager Graham Rix clearly undermined by Harry Redknapp. Is it really any wonder the players are not performing? With Messrs. Mandaric and Storrie on the scene they must be one of the joke clubs of the season.
Portsmouth really should be clear of any relegation problems but with this idiot in charge who knows. They won on Tuesday and so the timing is brilliant. I just wish they were playing the Clarets this weekend because somehow I don't see them being the most motivated players in the league.
That's it for this week and to be honest I never expected someone from the Government to win the award, not unless there had been a return for Colin Moynihan as Minister of Sport. Having said that I credited even the Straw Man with more intelligence than he has shown this week.
Who next week though, who will be the next winner of this prestigious award? That's up to you and you have until midnight next Thursday to send us your NOMINATIONS for the 20th winner.
Winners to date:
Week 1 – Glenn Roeder (West Ham United manager)
Week 2 – Chris Morgan (Oldham Athletic chairman)
Week 3 – Neil Warnock (Sheffield United manager)
Week 4 – Bryan Richardson (Coventry City chairman)
Week 5 – Doug Ellis (Aston Villa chairman)
Week 6 – Christian Negouai (Manchester City)
Week 7 – Geoffrey Richmond (Bradford City chairman)
Week 8 – Mark Lawrenson (BBC Claptrapper)
Week 9 – Canvey Island FC (Greedy non league outfit)
Week 10 – John Brandwood (Referee)
Week 11 – Lucien Mettomo (Manchester City)
Week 12 – Sam Hammam (Cardiff City chairman)
Week 13 – Danny Tiatto (Manchester City)
Week 14 – Jeff Bonser (Walsall owner)
Week 15 – Jamie Carragher (Liverpool)
Week 16 – Jason Roberts (West Bromwich Albion)
Week 17 – John Brandwood (Referee)
Week 18 – Graeme Souness (Blackburn Rovers manager)
Week 19 – Jack Straw (Foreign Secretary)