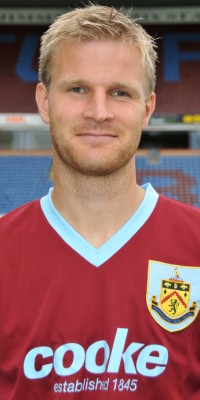 Christian Kalvenes - had one of our best efforts
However, it was a massive, although somewhat predictable, anti-climax.
On a scale of depression - with one being 'having wet shoes on a Monday morning' to 10 being `quick get you to a clinic' - this went to 11.
It was supposed to be our best chance of an away win so far this season, although we have now had as many of those as England have had best chances since 66 to win another World Cup.
It was hard to blame fans for focusing more on the Coyle sideshow than on the main event on the pitch. The Judas chants and booing were expected, but then there was nothing else to get excited about.
Our largest away following of the season was arguably our quietest, Coyle bashing aside. Why most of us spent more time looking at the Bolton bench waiting for Coyle to move than focusing on the action on the pitch might normally seem unclear.
But there was no spark from the players to interest the crowd in the slightest or give them the lift they needed.
One of the best efforts of the first half fell to Christian Kalvenes at a time when the Clarets had three centre forwards on the pitch.
Heads were in hands when Chris McCann limped off, and matters were made worse when Graham Alexander followed him into the dressing room.
A lot of confusion surrounded Bolton's goal. Was he offside? Did the ball cross the line? What in the name of all that is holy was Beast doing?
It couldn't get much worse, so we thought, perhaps naively.
Minutes into the second half many fans already appeared completely fed up. It had gone totally flat.
Burnley always seemed to be playing the ball backwards to find a way forward. We appealed for everything in the vain hope that Bolton would be punished for their physical superiority.
We were given our first glimpse of new loan signing Frederic Nimani, but at times he seemed to be running around like a wounded foal. It is early days for the French under 21 and hopefully he will come good. We need something, quick.
Postscript: On Tuesday January 26, this writer, burnt his mouth on his pie, cut his finger on a foil wrapper, got on the wrong train out of Horwich, missed the last bus to his hotel and fell asleep wearing his contact lenses. Perfect.