A goal in each half, from Sam Vokes in the first and Danny Ings after the break, were more than enough to bring all three points home but it could have been by a much bigger margin.
Not since Middlesbrough, just days over a year ago, have I seen us play so well on our travels and it certainly made the journey a happy one for those 579 Clarets who made it to the Den.
There wasn't a single disappointing performance from any Burnley player. Lee Grant did what he had to do well, despite the abuse he was getting from a couple of fans close to me who were demanding the return of Brian Jensen to the team.
He didn't have to do much because of the performance of the back four in front of him, superbly marshalled by captain Jason Shackell. Alongside David Edgar, back in the centre of defence because of an injury to Michael Duff, we did ever so well and once again the full backs, Kieran Trippier and Danny Lafferty, were on top of their games.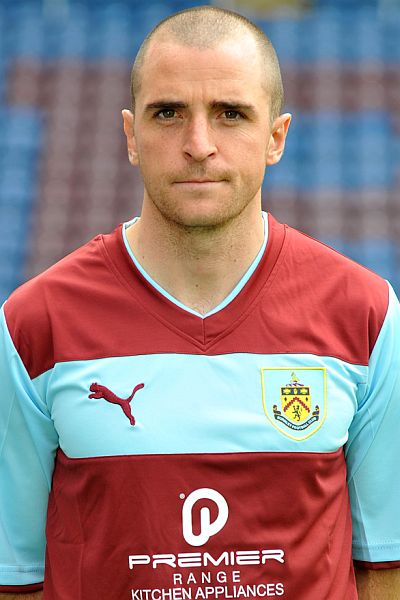 As good a performance as I've seen from Dean Marney
Up the field, I don't think I've seen either Ross Wallace or Junior Stanislas play better all season while the two goalscorers gave Millwall a difficult afternoon throughout, as did Keith Treacy when he came on for the last twenty minutes and used the ball so well, despite missing what looked a good chance.
But the stars of the show were Dean Marney and Chris McCann. I don't think I've ever seen Marney have a better game and their partnership just dominated Millwall in the centre of the field and was the catalyst for this performance.
I certainly didn't expect all that when my alarm brought me the news at 6:45 a.m. that it was time to get out of bed yesterday. You do question your sanity at times when it comes to football. The temperatures were sub zero, there had been horror stories of how bad the roads were because of the snow, and I did wonder, should the game be on, whether we'd even get there in time for kick off.
As it turned out, we got news by 8:45 that the game was on and the journey down was totally trouble free, other than the usual crawl past Greenwich Park, and we arrived at the Den over an hour before the scheduled kick off.
Expecting the same team as had beaten Crystal Palace last week, I learned there was just the one change. With the injury to Duff, sustained in training, and with Kevin Long also ruled out, Edgar dropped back from the midfield position he held last week with McCann returning from injury.
There were also returns to the squad for Brian Stock, suspended last week, and Martin Paterson, who had recovered from injury. Both were named as substitutes alongside Tom Anderson who was in the first team squad for the first time.
The 19-year-old has just returned from a successful loan at Barrow and provided the central defensive cover for the team should it be required.
I couldn't believe the start to this game. For the first twenty minutes or so we just simply dominated it. Millwall did give the ball away a few times, but we were winning every second ball, our movement was excellent and we pressed them so well that a goal looked inevitable.
Millwall were fortunate to remain level for as long as they did with Marney probably having the best opportunity after Vokes had got the better over a dithering Millwall goalkeeper David Forde. He forced him into an error, got the ball back wide of goal and pulled it back for Marney but Ings got in his way and the chance was gone.
We didn't have to wait long. We actually lost possession of the ball on the left hand side but worked so hard to get it back and play it for Stanislas. The winger bamboozled the Millwall defenders before playing in the perfect low ball to the near post where Vokes stuck it between Forde's legs before celebrating in front of the Burnley fans.
I was delighted with the goal, the only disappointment coming when I learned that I'd have been £150 better off through the First Goal Sweep had it been scored three seconds earlier.
Millwall did respond but Grant had only one routine save to make and we had to clear another ball away as they threatened.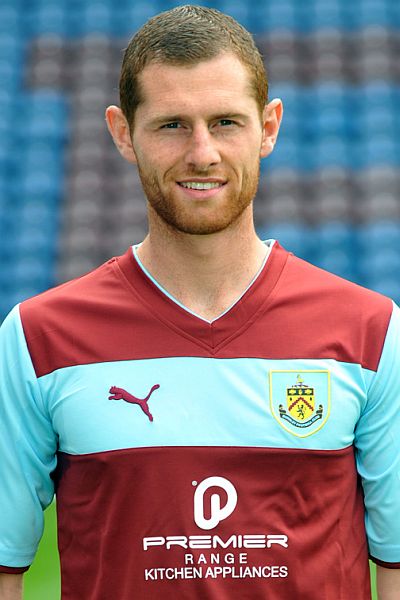 Chris McCann was outstanding on his return from injury
Any threat from them had long disappeared when referee Stuart Attwell, who is now avoiding controversy by doing nothing, blew for half time. Anything but a lead would have been unjust and my only concern was now the early part of the second half, the period that has traditionally become our most difficult.
I'd read in the match programme that Shay McCartan offers cover for the goalkeeper, not bad for a Northern Irish striker, and that Shackell is a full back, so it was perhaps no surprise when their PA announced the half time substitution that brought on debutant Nathan Tyson, welcoming him as Nathan Dyson. Maybe they thought he was going to sweep us up in the second half.
They did start better and in the first few minutes they twice got balls right across our box that their forwards couldn't quite get on to. It was concerning but that was it and the game was soon back to as it was in the first half.
We'd seen off that initial burst from the home side and just before the hour it came as no surprise when we doubled the lead. Marney and Wallace built up the attack with Wallace playing the ball out wide to Tripper. His cross was met by Ings who headed home from close range and surely now the points were on their way to East Lancashire.
It could and should have been three. Ings this time got on to a ball played through by Trippier. He did the hard work, bringing the ball under control inside the box but as his second looked certain he blazed it over.
Treacy had the next one. He'd come on for Stanislas and got clear one-on-one with the goalkeeper after Ings played him in. All credit to Forde, he saved well, but Treacy placed the shot just too close to him.
With fifteen minutes remaining we had been put under no pressure at all since the first couple of minutes of the half, but that changed in a five minute spell when we really did have some defending to do, and how we did it.
Shackell twice got important blocks in, Edgar made a last ditch clearance and then Trippier cleared off the line. Had they scored then the game might have taken a different turn, but they didn't and frankly it all petered out and we sailed through the rest of the game along with the almost seven minutes added on.
The reaction from the players at the final whistle said everything. They knew just how well they'd played. The BBC once again didn't think so with their shameful programme where they thought it better television to show a player falling over a wall than our good play, but Millwall boss Kenny Jackett was honest enough to end their misleading piece by saying we were the better team.
Who cares? I know how well we played. All those Burnley fans there know how well we played as do the players and management, and I have to say the league table does look quite good this morning.
The last time we reached those lofty heights in the Championship was on New Year's Eve 2011 when we beat Hull 1-0 at home. Let's hope we can stay up there this time. What I do know is that I'm enjoying my football again.
The teams were;
Millwall: David Forde, Adam Smith, Danny Shittu, Mark Beevers, Jack Smith, James Henry, Liam Trotter, Nadjim Abdou, Martyn Woolford (Nathan Tyson 45), Andy Keogh, Dany N'Guessan (John Marquis 66). Subs not used: Maik Taylor, Alan Dunne, Karleigh Osborne, Josh Wright, Therry Racon.
Burnley: Lee Grant, Kieran Trippier, David Edgar, Jason Shackell, Danny Lafferty, Dean Marney, Chris McCann, Ross Wallace, Danny Ings (Martin Paterson 90+4), Junior Stanislas (Keith Treacy 70), Sam Vokes. Subs not used: Brian Jensen, Luke O'Neill, Tom Anderson, Marvin Bartley, Brian Stock.
Yellow Cards: Sam Vokes, Danny Ings.
Referee: Stuart Attwell (Nuneaton).
Attendance: 9,384 (including 579 Clarets).