With the lateness of this report I'm sure people reading have gone through the game with a fine tooth comb and tried to conclude how we won this game but I'm still amazed at how we did 48 hours later.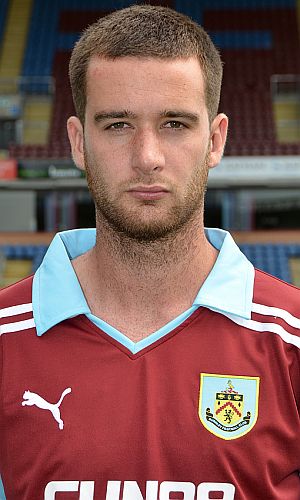 Two goals for David Edgar
This was my 1st game of the season and after reading thousands of arguments over the past few months I can see why the discussions go late on into the night every week; there are many issues concerning our play. But one thing remains consistent and that is our manager who can find himself very lucky not to have 5 defeats on his record.
A change in system (4-5-1) from previous weeks saw Stanislas come in on the right and Jay Rod up top on his own with Wallace roaming trying to play the ball around; Mee also replaced Easton at left-back.
The 1st half was dull and i wondered why i had come thousands of miles to see Stanislas not work the keeper when being through on goal and skying it over shamefully when it was 0-0; why Stanislas hadn't helped out Tripps, who got well and truly skinned, and consquently see the ball in our net. That was it!
There was nothing between the sides; after 4 defeats we looked tighter defensively; gave the opposition no space in the middle and although we offered nothing going forward we were by no means out of it. But the half once again proved that Jay is no way a lone striker and that the players needed time to settle into their roles in the system after playing effectively 4-4-2 all season.
There was an obvious change at half-time with big Sam Vokes coming on for Stanislas but we had reverted back to the 4-4-2 system. I disagree with Eddie's comments regarding the system not working despite our poor show going forward. We were a team with 4 consecutive defeats holding a top 10 side and despite going down we were well in the game and needed to stay in it. But suddenly we were almost out of it and left ourselves wide open in the middle of the park and Hull exploited it.
With 10 minutes gone we were 2 down and staring down the barrel. From our attack (which i hear every week on Player) Bartley had pushed forward leaving the middle of the park wide open with only the captain in there and with 2 passes and a charging central run Fryatt was again on goal but with work to do. He was 18 yards out, right side of the box going away from goal and it went in with a lot of aid from Lee Grant who should be extremely disappointed with not keeping it out.
Shortly before, from our new weapon of attack the long throw, Jay was denied magnificently from Hull's keeper after a swivel and shot from about 10 yards out and how their keeper got a fingertip to it is anyone's guess.
After the goal we feared the worst and never looked like getting back into it, but we stuck at it and were let back in by a largely disappointing and complacent Hull side. We got the first after a right-winged cross from Ross Wallace and Edgar rose the highest to guide it back across goal and into the far post; 12 to go and we had some hope.
Another long throw-in and another flick on from Vokes and Edgar anticipated perfectly and smashed in at the near post with a swivel and shot; we went mental. We went for broke and thought Treacy had done it again with a smashing right-footed drive which again produced another outstanding fingertip save.
And then the winner arrived. Captain Macc won the ball in the middle of the park, and played a ball through to Jay. We watched only the ball which was hit hard but it seemed to take an age but eventually it got closer and the post came into vision and then the net rippled and we had won it! What madness!
I feel fortunate to have been there to experience that emotion with everyone who was involved after some tough years but there were some worrying doubts still that this was only a one-off. On the way home we heard about the naivety of Barmby's subs and our masterful changes at half-time so it depends on which way you look at it.
We may have looked slightly better in a 4-4-2 going forward but it could easily have lost us the game as we chased to get back in it earlier and left ourselves exposed ultimately leading to their second. We thought he should have stuck with the 4-5-1 but with a swap between Jay and Vokes.
No doubt Hull took the foot off the gas and thought they had won it and we punished them showing what hunger we have and what a bit of confidence can do for young players. We have good players and I hope Eddie can have the nous to improve them and play to their strengths but i fear for the 4-4-2 defensively and until we can learn to keep clean sheets then scoring 2/3 goals will always be necessary and that is not the way forward. But we enjoyed the weekend and let's hope we can get a few more results quickly and keep that momentum; every point will be vital.
Was is what we deserved? Probabaly not. Did we deserve our fair share of luck? Definitely.
Written by one lucky but tired Claret.