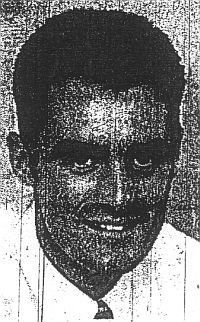 The Clarets faced the First Division side and apparently were somewhat unlucky not to win the game and had to thank Mike Conroy, who netted an equaliser on his Burnley debut, for the draw.
Restrictions meant that neither supporters nor reporters were present for the game and there is no recorded team news.
The only information of the game is that 16,000 were there to witness it and saw the home side go in front before Conroy's goal. The only disappointing news for Burnley was that the new man didn't complete the game after being forced off with a chest injury.
Manager Frank Casper said: "We had an awful lot of good chances and should really have won. I know the locals were very impressed with how well we played for a Fourth Division side."
The Burnley team now faced one more game on the tour, and this would now be against Asmeral of the Second Division four days later.
Burnley FC did confirm that there was good news for fans in that a video recording of the game could soon be available in the club shop, just as long as the tape gets through the red tape and back to Turf Moor.