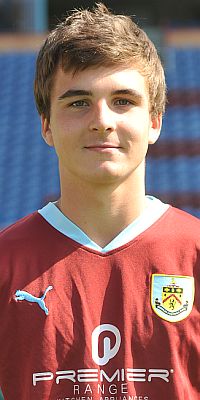 Midfielder Archie Love
The youngsters go into the game on the back of five wins and one draw in the last six games, but face a Blackpool side who, until last weekend, had a 100% record. That came to an end with a defeat against Oldham.
The two sides have met already this season, back in August when Blackpool were 1-0 winners in the league game at Gawthorpe. The game was played on a Friday afternoon and on the touchline that day for Blackpool was Gary Parkinson. I'm certain those in attendance tomorrow will be thinking very much of the former Claret who suffered a serious stroke and is now hospitalised with 'locked in syndrome'.
We beat Chesterfield 3-0 in the first round with Shay McCartan scoring our first goal and Joe Jackson netting two. Blackpool received a bye.
The game kicks off tomorrow morning at Gawthorpe at 11:00 a.m.