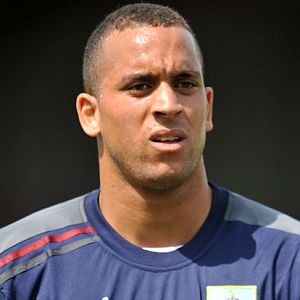 Jon Stewart is back in goal
It was a very experienced Burnley team last week but the performance was disappointing and tonight's line up shows four changes with Jon Stewart, Aryn Williams, Cameron Howieson and Shay McCartan replacing Brian Jensen, Marvin Bartley, Danny Ings and Martin Paterson.
Stewart returns having been out with a back injury and Wes Fletcher is again ruled out with an ankle injury.
The team for tonight's game is: Jon Stewart, Aryn Williams, Tom Anderson, Brian Easton, Danny Lafferty, Ross Wilson, Joe McKee, Cameron Howieson, Zavon Hines, Dominic Knowles, Shay McCartan. Subs: Ben Woodhead, Alex Coleman, Luke Conlan, Adam Evans, Jason Gilchrist.
Last week's defeat lifted Oldham off the bottom of the table and dropped Wrexham there so it is their turn to look for points to move up the table.
There seemed a strong likelihood that former Claret Glen Little might feature. He's been a regular in their reserve team this season but has not been selected for tonight's game.
Wrexham line up: Louis Gray, Steve Tomasson, Sean Smith, Leon Clowes, Anthony Stephens, Johnny Hunt, Jamie Tolley, Jamie Morton, Matty Owen, Danny Wright, Obi Anoruo. Sub: Ed Marsh, Kyle Parle, Robbie Evans, Rob Salathiel, Max Fargin.
The game kicks off at 7:00 p.m.