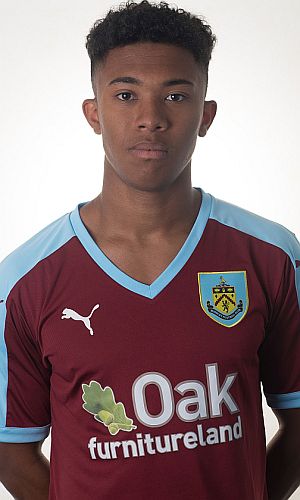 They've created a bit of a gap at the top of the league now with Wigan having a four point advantage over Walsall who remain in third place.
Only three of the six scheduled games went ahead with Preston winning at Accrington and Fleetwood beating Rochdale. That last one is a significant result. Rochdale have been strong at this level for a number of years but are in the lower reaches of the league this season.
Fleetwood, on the other hand, have been strugglers ever since joining the league but they had a change of personnel in the summer and things have improved dramatically. This latest win has taken them up to fourth.
Our game against Blackpool was one of three that fell victim to the weather but 2015 has not been a good year for us. We've won just eight of the 29 league games we've played during the calendar year and this season sit next to bottom in the league with 13 points from the 14 games played.
We have played our last game of the year, a year that started with a resounding 6-0 away win at Carlisle when Jamal Crawford (pictured), Khius Metz and Brad Jackson all scored followed by a Josh Dolling hat trick.
We followed that up with an FA Youth Cup win against Cardiff, having beaten Wimbledon prior to Christmas in the 3rd round, but lost a week later at Nott'm Forest in the 5th round.
The year has ended with that very disappointing defeat in the same cup competition against the Met Police although we did win the last game of the year, beating Port Vale 4-3. The first was an own goal with all of Tommy Wood, Dolling and Olatunde Bayode finding the net.
We are next in action on 9th January when we play an away game against Morecambe but it's well done to Bury so far this season. Last season's champions are again top of the league.
Last week's results are below as are our goalscorers this season and the end of 2015 league table.
LAST WEEK'S RESULTS
Friday 18th December
ACCRINGTON 1 PRESTON 3
Saturday 19th December
BURNLEY v BLACKPOOL - postponed
BURY 4 WREXHAM 0
FLEETWOOD 2 ROCHDALE 1
MORECAMBE v PORT VALE - postponed
TRANMERE v SHREWSBURY - postponed
BURNLEY'S GOALSCORERS (LEAGUE & CUP)
6: TOMMY WOOD
5: JOSH DOLLING, KHIUS METZ
2: OWN GOALS
1: OLATUNDE BAYODE, NASHÉ CHAKWANA, TRISTEN JUMEAU,
DWIGHT McNEIL, ANDY NUGENT, TYLER SHRIMPTON
CURRENT LEAGUE TABLE
Team
pld
w
d
l
f
a
pts

BURY

13

9

2

2

30

13

29

WIGAN ATHLETIC

13

9

1

3

24

7

28

WALSALL

14

7

3

4

22

14

24

FLEETWOOD TOWN

13

6

4

3

23

17

22

TRANMERE ROVERS

12

7

0

5

16

12

21

BLACKPOOL

12

6

2

4

21

12

20

SHREWSBURY TOWN

13

6

2

5

24

16

20

PRESTON NORTH END

14

6

2

6

15

21

20

PORT VALE

13

5

3

5

19

21

18

ACCRINGTON STANLEY

13

5

1

7

15

24

16

ROCHDALE

14

4

3

7

21

24

15

WREXHAM

14

4

3

7

21

27

15

CARLISLE UNITED

13

4

1

8

14

17

13

BURNLEY

14

4

1

9

19

32

13

MORECAMBE

11

2

0

9

15

42

6