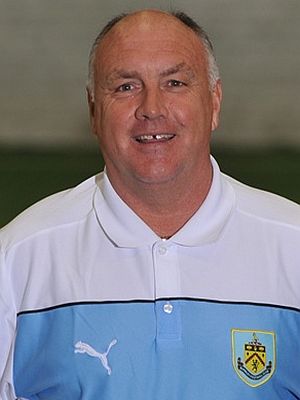 Whilst disappointed to go out, Pash admitted: "We knew we were playing against a good side and I think everybody that watched that will agree they have seen a very good side there, a side that was very expensively put together from all corners of Europe.
"The boys worked extremely hard but when they have got someone like the little number ten Lopes it is going to have an impact at some stage of the game. I thought we kept him quiet in the first half and he was going deeper and deeper but all it takes is that one little lapse of concentration and quality players hurt you, and he certainly did.
"Eventually a little bit of class showed, but if I am being honest I enjoyed watching the lad play. He has a lovely left foot, good balance and great composure. I like to give people credit."
Turning to his own team's performance, he added: "The one thing that was disappointing is that we know we are better in possession. We gave the ball away easily and cheaply and I know they are better than that, but in the first half Brad (Jackson) caused their left back some problems and for a 15-year-old that will do him the world of good.
"The one disappointment is that we only come up against these teams in the cups. It would be nice to test the boys against this type of opposition week in, week out."