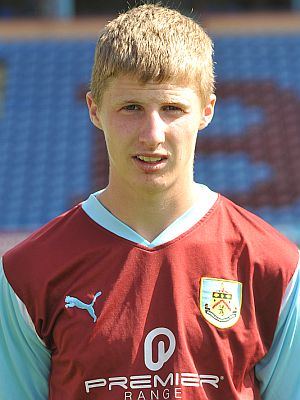 Ross Wallace scored Burnley's first goal of the season
Oldham and Macclesfield kicked off the 2011/12 season on Monday afternoon at Oldham's Chapel Road training ground and in a bizarre first half the home side found themselves falling 3-1 behind despite dominating the game.
Such was Oldham's dominance that they'd had five good chances before Ryan Brooke gave them the lead after just 16 minutes. More chances followed but with just over half an hour gone the score was still 1-0.
Then, 13 minutes before the break, Adam Roberts fired in a 25-yarder to draw Macclesfield level and then the wheels came off completely as Jake Vernon sneaked in at the far post to turn in a cross that should have been cleared.
That wasn't it and John Grant added a third before the break when John Grant was allowed to go through and slot the ball past goalkeeper Dale Connor.
Oldham came storming back in the second half with Brooke hitting the woodwork twice in the first ten minutes and with just over 20 minutes to go they pulled back one goal through Danny Gosset who had just come on as a substitute.
But despite late pressure they couldn't get a third goal and it was Macclesfield who took the points.
Two days later, Burnley lost 2-1 at home to Preston, as we've previously reported, and on the same night Tranmere travelled to Morecambe's Globe Arena and returned with a 6-0 win.
Mustafa Tiryaki got the first goal and Ash Taylor the next as Tranmere took a 2-0 lead into the half time interval.
If Morecambe thought there was a chance of a fight back in the second half they soon found out it wasn't on the cards as Tranmere doubled their advantage in the first ten minutes. Tiryaki got his second with a superb strike from twenty yards and Joss Labadie got goal number four.
Youngster Ellis Healing hit one from all of thirty yards just past the hour and with time running out Tiryaki completed his hat trick with the sixth.
With a seven team league it meant one club missed out and that was Wrexham . They get their season underway in two weeks time when Tranmere will be the team to miss out.
Below are the results and the next set of fixtures.
THIS WEEK'S RESULTS
Monday 22nd August
Oldham 2 Macclesfield 2
Wednesday 24th August
Burnley 1 Preston 2
Morecambe 0 Tranmere 6
NEXT FIXTURES
Wednesday 7th September
Macclesfield v Burnley (kick off 2:00 p.m.)
Preston v Morecambe (kick off 7:00 p.m.)
Wrexham v Oldham (kick off 2:00 p.m.)