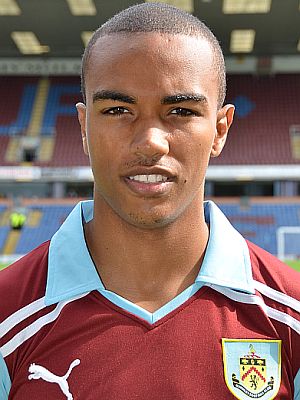 Junior Stanislas plays tonight
Last season this fixture was played at Kendal on a bitterly cold night so it should be somewhat more pleasant within the surroundings of one of the Football League's newest grounds.
With four players having been released last week it is no surprise to see none of them in tonight's line up, a line up that includes a couple of first team players and two trialists.
From the first team are Marvin Bartley, who hasn't had much football recently having only started one first team game in 2012, that against Millwall. He's joined by Junior Stanislas who is on his way back from the hamstring injury sustained at Middlesbrough in January and played a few minutes at the end of last Saturday's draw against Crystal Palace.
Danny Lafferty is another player back from injury. He was forced off in the last reserve game with a hamstring problem but is fit to return and will be looking to impress even more with Brian Easton seemingly out of the running for a left back slot with the first team.
Burnley will line up tonight: Ben Woodhead, Aryn Williams, Danny Lafferty, Alex Coleman, Jack Errington, Marvin Bartley, Steven Hewitt, Trialist, Junior Stanislas, Zavon Hines, Keith Treacy. Subs: Josh Cook, Archie Love, Cameron Howieson, Luke Conlan, Trialist.