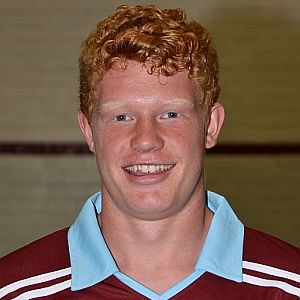 Jack Errington, returns after injury
Jack's been suffering with a knee injury but returned to action for the development squad this week and has gone straight into Terry Pashley's team for the game tomorrow, our third game of the season.
Ruled out though is Luke Gallagher, who, along with Jason Gilchrist, has scored in both games this season. He's away on international duty with the Republic of Ireland under-19 team.
Having lost against Bury, and then beaten Fleetwood, both at home, we saw our first away game called off last week at Preston due to a waterlogged pitch.
So, it's a third successive home game when Blackpool pitch up at Gawthorpe tomorrow with the kick off at 11:00 a.m.
Burnley will line up: Callum Jakovlevs, Charlie Holt, Alex Whitmore, Jack Errington, Christian Hill, Nathan Lowe, Andreas Bianga, Brad Jackson, Jason Gilchrist, Jamie Frost, Lewis Nuttall. Subs: Waqas Azam, Luke Daly, Ntumba Massanka, Danny Eccles.