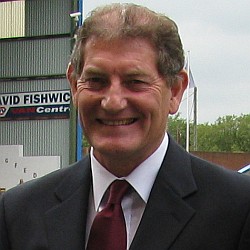 Howieson, an attacking midfield player, will join up with the rest of the youth squad having agreed a two year scholarship with the club and is added to the three other new recruits, Luke Conlan, Jack Errington and Jason Gilchrist, who were announced recently.
Born in Dunedin in New Zealand, Howieson, who has joined Burnley from Mosgiel, holds a British passport because of his Scottish father.
A contact of former Claret Ian Brennan alerted the Clarets and Director of Youth Development, Martin Dobson said: "We are always looking and if there is a recommendation we will pursue it. We are trying to get talented young players in.
"Obviously the North West is a very competitive area and we are prepared to spread the net wide. Cameron came in at the end of last season and had a couple of training sessions with the youth team. We liked the look of him and wanted to take it further so offered him a scholarship.
"It's a big decision for him and his family but he wants to play in English football."