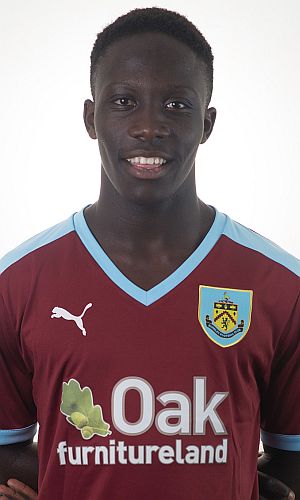 Goalscorer Tinashi Chakwana
Like last week we found ourselves in the 1st half playing into stiff wind, with the rain in our faces. We struggled at times to get the ball out of our own half as the visitors piled on pressure with a high tempo display. It led to a very scrappy opening period of the game.
The 1st chance of the game came about 12 minutes in as Walsall broke through the defence and drew keeper Adam Bruce, but Lewis Norvock cleared off the line after the forward had run it a little too wide and scuffed his shot. We had a half chance in response from Tinashe Chakwana, who again started up front, but his cross shot rolled wide. Our 1st real chance was about 25 minutes in as lovely Mark Howarth ball over top was controlled by Olatunde Bayode but he shot just over under pressure.
Half an hour had been played when Walsall took the lead with a 25 yarder into the top corner. It came when a Bruce goal kick stayed low and was picked up in the middle of the park, but there was more than enough time for the midfield or defence to get in the forward's face, but with the time afforded to him he struck a peach past the despairing stopper. Andreas Bianga tried to get us back in it with a maze up in the box, but his efforts won only a corner.
We continued to press and had now managed to start getting our foot on the ball a little. Our equaliser had more than a touch of fortune about it as a Walsall throw in was directed to the keeper with Chakwana lurking. He made a complete hash of it with the conditions playing a part, and made an air kick as the ball squirted under his foot. Chakwana couldn't believe his luck and reacted well to stab home. We could have gone in ahead in the dying minutes as Josh Dolling fashioned an opening, but the keeper gathered the shot through a crowd.
In the 2nd half there was a real chance as Chakwana battled into box but his through ball deflected through a defender and the keeper to kill its momentum and it was fortunately smothered. There was then a scare for us as a cross shot from left was headed off our line, again by Norvock. Walsall were forced into a change as a Norvock challenge leaves their number 7 bloodied. As they considered the change Andy Nugent took advantage with a run down the left and shot just wide.
The game turned into a real back and forth contest as another Walsall chance came. A Shaun Hobson rush of blood left us open but the Walsall midfielder blazed over, sparing our captain's blushes. Dolling then struck from distance but it was straight down keeper's throat. The keeper slipped when clearing and Howarth slid through a ball but Dolling was millimetres from a touch that would have beat the keeper.
As we chased a winner we changed things as with a double substitution as Miles Fenton and Tommy Wood replaced Howarth and Tyler Shrimpton. It didn't serve to help much though and approaching 5 minutes to go we were indebted to Bruce as he bravely dived at the feet of a Walsall forward who'd latched onto a killer ball. It looked like a point saving stop at the time. However, as the clocked ticked down Walsall got in down our left and cut back for the Saddlers sub to clip home a winner from close range.
Team:- Adam Bruce, Billy Grogan, Andy Nugent, Shaun Hobson, Lewis Norvock, Andreas Bianga, Mark Haworth (Miles Fenton), Tunde Bayode, Tyler Shrimpton (Tommy Wood), Josh Dolling, Nashé Chakwana.
Subs not used:- James Clarke, Tony Aghayere.