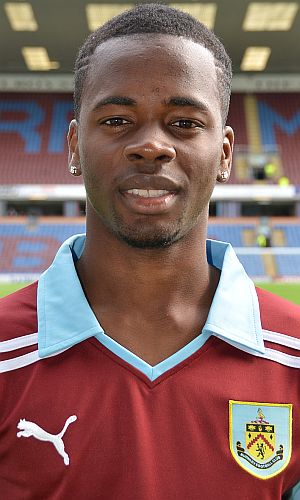 Two goals for Zavon Hines
The scoreline suggests a comfortable win for the Clarets, and indeed it was, but the performance didn't really match the scoreline and at times the play was somewhat tedious with Morecambe offering as much to the game as we were.
However, we got the goals, two early in each half, and Morecambe missed all their opportunities and there is no doubt that were the side that deserved the points.
It looked, initially, as if it was going to be a landslide as we went 2-0 up in the first 11 minutes with two players scoring their first Burnley goals.
Junior Stanislas got the first, running onto a through ball from trialist Jacob Mellis and sliding the ball past home goalkeeper.
The 21-year-old Mellis is currently with Chelsea having been signed by them from Sheffield United in a £1 million deal when he was just 16. His first team action, however, has been with Southampton and Barnsley in the previous two seasons. He's also featured for England at under-16, under-17 and under-19 levels.
It was a neat ball he played for Stanislas who then claimed an assist four minutes later when Danny Lafferty powered home his right wing corner.
At that point I wondered just how many we might get but rather than lead to an onslaught from the Clarets it was Morecambe who grabbed the initiative. Up front they had Phil Jevons and Jason Price who, other than looking like a poor man's Don Goodman, offered little and probably the greatest threat came from the, at times wasteful, Sean Breen who was formerly with our centre of excellence.
We defended well and Ben Woodhead made a couple of smart saves before we nearly got a third just before the break. It was all down to some good work down the left hand side from Keith Treacy. He got the ball across for Mellis who looked a certain scorer but his effort went wide.
So, a two goal lead at half time and nine minutes into the second half that was 3-0 although it did look, initially, as if the chance had gone begging. Lafferty, who impressed at left back, played the ball across on the ground for Zavon Hines. The former West Ham player seemed to completely mis-hit his shot but it looped over the goalkeeper and nestled in the net.
It took him just another six minutes to get his second in similar fashion, again latching onto a low ball in from the left, this time from Treacy, and scoring via a deflection from a defender.
As was the case in the first half, we weren't able to keep it going and in what was a scrappy last half hour there were opportunities at both ends.
We took the opportunity to give Luke Conlan, Archie Love and second trialist, 17-year-old Sam Wilson from Eastleigh, some time on the pitch and by the end we were easy winners in a game where we hardly inspired.
The teams were;
Morecambe: Chris Kettings, Joe Culshaw, Niall Cowperthwaite (James Short 45), Chris Doyle, Matty Pearson, Joe McGee, Joe Mwasile, Ryan Winder, Jason Price, Phil Jevons, Sean Breen. Subs not used: Ryan Shepherd, Phil Bannister, James Riley, Charlie Joyce.
Burnley: Ben Woodhead, Aryn Williams, Alex Coleman, Jack Errington, Danny Lafferty (Luke Conlan 63), Steven Hewitt, Junior Stanislas (Sam Wilson 68), Marvin Bartley, Jacob Mellis (Archie Love 66), Keith Treacy, Zavon Hines. Subs not used: Josh Cook, Cameron Howieson.