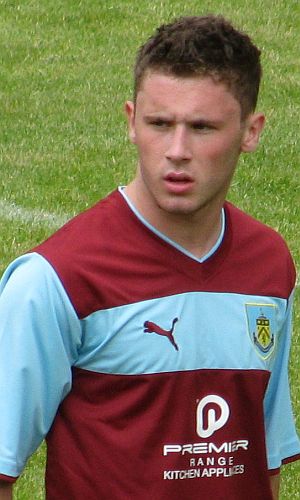 Shay McCartan misses out tonight
Tonight will be my first ever visit to Holker Street but it is a club that, from my early days watching football, plied their trade in the Football League. They were never a big club and never climbed out of the bottom two divisions but for one day in the 1967/68 season they led the third division before ultimately finishing eighth.
That was their best ever season in their first ever season at that level. Two years later they suffered relegation back to the fourth division. They ended the 1970/71 season in bottom place but a year later were 22nd.
They were five points clear of Stockport and a massive eight points ahead of bottom club Crewe, but it didn't save them. There was a groundswell of support for Hereford, after their cup exploits with the win against Newcastle, and they were elected to the Football League with Barrow losing their place.
They've never returned but are now looking forward to a sixth successive season in the Blue Square Premier League and last season finished in 13th place, their highest finish since the 1990/91 season.
Their pre-season is very much underway. They've beaten a Furness Select, Workington and Warrington Town but suffered defeat at the hands of Airbus UK. There have been a couple of familiar faces at times during the pre-season with both Alex-Ray Harvey and Ben Hoskin having featured as manager Dave Bayliss looks to bring in new players. Harvey, of course, had a loan at Barrow last season along with Barrow born Claret Joe Jackson.
The other familiar face will be on the touchline with Ash Hoskin having become assistant manager. Asked about his new role, he said: "I'm absolutely loving it. I played here many years ago and I've always had a bit of a soft spot for the club and to be back working with Dave (Bayliss) and the squad, now they are full time, it's fantastic."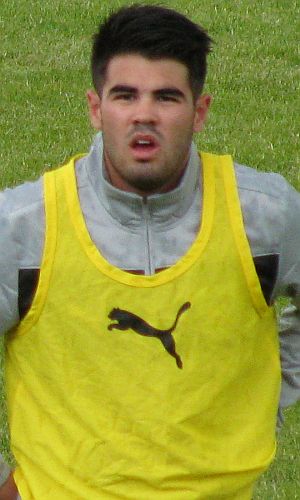 Aryn Williams, will play at right back
It's his first full time role in football since leaving Burnley a year ago. "Eddie Howe came in and football is football," he added. "He changed all his staff, but it was a case of move on and get on with it.
"We've stayed good friends and we are very, very close with Burnley, and they are going to allow us to get some players in this year if we need to."
Hoskin will recognise some of those players in the opposition tonight. He coached some of them at Burnley when involved on the youth side before he took the reserve team role.
Our squad is less experienced than the one that travelled to Mossley with three players out. Wes Fletcher is not included tonight, suggesting he might be involved with the first team on Saturday. We are also without both Luke Conlan and Shay McCartan who are off representing Northern Ireland in the Elite section of the Milk Cup.
Drafted in are three first year scholars, Luke Daly, Cameron Dummigan and Nathan Lowe.
Jason Blake will select from: Conor Mitchell, Aryn Williams, Alex Coleman, Tom Anderson, Steven Hewitt, Archie Love, Mehdi Lazaar, Joe Jackson, Callum Jakovlevs, Jack Errington, Adam Evans, Luke Gallagher, Jason Gilchrist, Cameron Dummigan, Luke Daly, Nathan Lowe.
I can't be certain but this could be our first visit to Holker Street since we played them in a pre-season friendly 14 years ago. On that occasion we drew 1-1 with Brad Maylett equalising after Barrow had gone in front through Neil Morton.
Burnley lined up: Mawson, Scott, Devenney, Graham, West, Williamson, Woods, Maylett, Eastwood (Gardiner), Kevan, Gibson (Gregson).
Kick off tonight is 7:00 p.m.