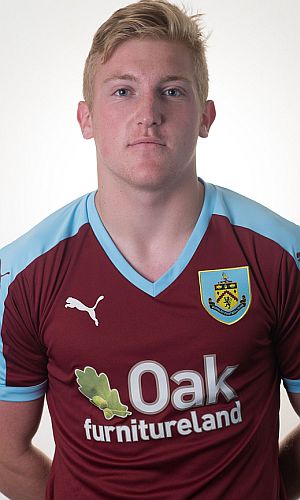 Andy Nugent was in the team that beat Wimbledon
We've got past the 3rd round stage in three of the last four seasons. In 2012/13 we won 7-0 at Boston on a bitterly cold night when Jason Gilchrist scored a hat trick. It led to a run all the way to the semi-finals.
A year later we had to go to Old Trafford and Gilchrist was at hit again, scoring three of our goals in a 4-3 win against Man United who gained revenge a year later by winning 2-0 at the Turf at the same stage.
Last year we beat Wimbledon 2-1 away with goals from Ntumba Massanka and Brad Jackson. Four of the side who played in that game, which also featured Dan Agyei in the Wimbledon side, are still available tonight. They are goalkeeper Tony Aghayere and defenders Hamam El-Fitouri, Shaun Hobson and Andy Nugent.
Tonight it is the turn of the Met Police. It's not often we've played non-league teams in this competition but way back in 1967/68 we kicked off the cup run with a 7-1 home win against Yorkshire Amateurs before going on to lift the trophy, beating Coventry in the final.
It might be said that we go into tonight's game on the back of a bad result; the youth team losing their Youth Alliance League game 6-1 at Wrexham on Saturday, but we left out most of the squad for that game with only four first year scholars involved and none of them played more than half of the game.
Coach Andy Farrell said ahead of tonight's game: "All of the lads are fresh for the challenge and they can't wait for tonight. We have a good spine in the side. We have Aiden O'Neill back with us for the under-21s for the fixture and Shaun Hobson and Lewis Norvock are behind him.
"Up front we have Khius Metz and Tommy Wood together, who are two of the best I have seen at this level."
How tough a game will it be? Farrell added: "We have watched back their previous two rounds against Dulwich Hamlet and Yeovil, both times progressing on penalties, and we know we are going to have to perform.
"We know they will be up for it. It will be a massive occasion for their boys and they will see this as their cup final, so we can't take anything for granted. We need to put in a performance and ultimately we need to get a result."
Clarets Mad will have a report on the game later tonight.
The game kicks off at 7 p.m. and admission is to the Bob Lord Stand with prices of £4 (adults) and £2 concessions.