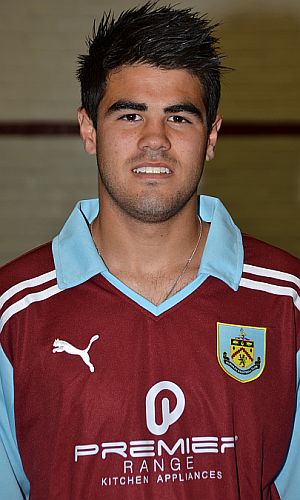 Aryn Williams - It's just amazing how far we've come
It's difficult to imagine a club with a youth centre of excellence could get quite so far in the national competition but we've progressed round by round, at times against the odds, to reach this stage and we go into tonight's game with that one goal deficit from last week.
Last week would certainly have been a shock for the young players. They are used to playing their games at training grounds in front of a gathering of interested supporters and family members. In this competition, despite having played at the likes of the Hawthorns and Craven Cottage, the attendances had been small. That was until last week.
Over 10,000 descended on Ewood Park to create an atmosphere that the lads eventually enjoyed and tonight will be no different for them with ticket sales heading towards another five figure attendance.
They'll know what to expect this time round and they showed enough last week against a very tough Blackburn side for us to have a real chance of making it tonight all the way to the final and that would be nothing short of an astonishing achievement.
For one of our players, he just had to ask his brother about Turf Moor crowds. Right back Aryn Williams will have brother Rhys in the stand watching and supporting him tonight and Rhys himself played in front of an 18,000 crowd at the Turf in the last league game of the 2008/09 season.
Aryn was queuing for those family tickets yesterday along with other members of the squad, and he has said ahead of the game: "We are just trying to concentrate on this game but it would mean the world to all of us, coming through the youth team and making it to the FA Youth Cup final when it's usually Manchester United, Arsenal, Liverpool and it's little old Burnley in Lancashire.
"It's just amazing how far we have come already. We have got a small squad of only 15 players and I think we have become like family. We get on along together on and off the pitch and I think that's what's helped us. We encourage each on the pitch and off the pitch we've been the same."
Aryn has been the regular right back this season, his second as a scholar at the club, and looking back at the first leg, he added: "I don't think we got into our stride in the first half at Blackburn. I think we got bullied but in the second half we showed our true colours.
"We started playing some football and made a few half-chances and we should keep going like that and bring the second half into the full game.
"Having the Burnley fans on our side will be a lot better, considering there were 7,000 Blackburn fans against us in the away leg. Hopefully it will be other way round and we can put in a good performance in the first half so they get behind us and we can push on.
"We can't wait. Everyone is just buzzing from the support from the fans and we can't wait to get on the pitch and play our game. We just want to show everyone what we can do and hopefully we can get the crowd behind us and get a good result."
Apart from the players, it is also a special night for the staff and in particular for Terry Pashley who is celebrating twenty years as a coach at Turf Moor. I've got to know Pash over recent years through the Clarets Mad Youth Foundation but prior to that I'd hardly ever heard him speak.
I thought of him as the quiet man of Turf Moor, just getting on with his job of trying to bring young players through the system, but that's been blown out of the water this season with constant requests for interviews as his team have progressed, round by round, in the youth cup.
Popular with his players, both past and present, he's so deserving of this limelight, and ahead of tonight's game he said: "I have said to the boys that 80 per cent of the crowd will be on their side cheering for them, but we have to make sure we play with our heads and not just our hearts.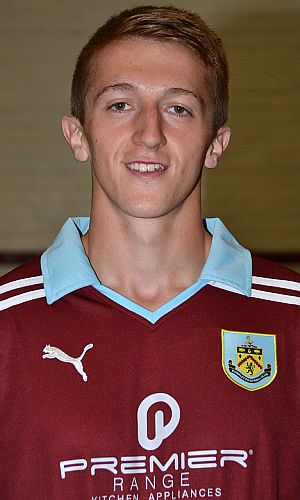 Skipper Tom Anderson is back in light training
"We have to play with our hearts because we want to start on the front foot but also when we are actually playing we have to be nice and composed and still be able to play our football. We want to get the next goal. We know the next goal is the vital one and we want that one to really set the tie up, but we have to go about that in a controlled manner.
"If we do score the goal it could all be to play for in the last 30 minutes and that's when the tie comes alive. The place will be rocking if that happens."
He continued: "We could have been a little better in the first half (in the first leg) but in the second half we came out on the front foot and were far, far better and we will be looking to start the game as we finished it.
"We saw a more true reflection of what our team is about in the second half and if we can re-produce that and hopefully improve in a few areas, basically in the attacking third, and impose our game on them I think we can turn this tie around.
"Everybody knows that we haven't reached this stage for a number of years. The boys have done exceptionally well to get here but we are going to do our damndest to make sure it doesn't end here.
"It was 1968 when we actually won this competition so they could write a little bit of history for themselves."
I'd say they've already written a little bit of history but how fantastic it would be if they could emulate that team with the likes of Mick Docherty, Steve Kindon and Dave Thomas of some 44 years ago.
The tie will be decided tonight. If the scores are level after 90 minutes then a further 30 minutes extra time will be played. Away goals do not count in the FA Youth Cup.
Burnley have welcomed back captain Tom Anderson to light training after illness, but Tom it is very unlikely that we will see him involved tonight.
Pash will select from the same players who were involved at Blackburn when our team was: Josh Cook, Aryn Williams, Alex Coleman, Luke Conlan, Luke Gallagher, Steven Hewitt, Archie Love, Adam Evans, Cameron Howieson, Shay McCartan. Subs: Callum Jakovlevs, Charlie Holt, Luke Daly, Alex Mullin, Jason Gilchrist.
Again from Clarets Mad, our very best wishes to these lads tonight who have continued to do our club so proud this season.