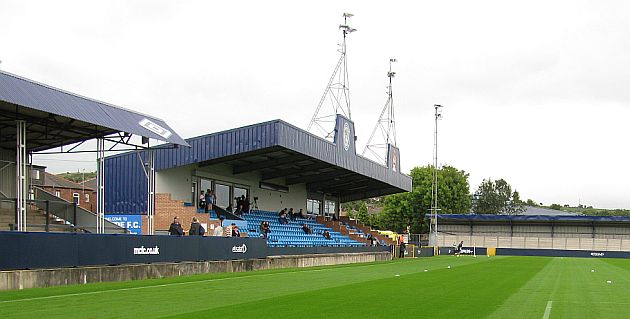 It's disappointing that we've chosen to arrange this game on a night when the first team are at Preston, thus reducing the potential number of Burnley supporters attending the game.
It will be, as last week at Chester, a mix of development squad players and trialists who take to the field for Burnley and we can potentially expect to see some trialists in the Hyde team.
Last Saturday they fielded a number of trialists in a pre-season game against Altrincham. Not permitted to name them, they gave them all pseudonyms when they announced the team on Twitter, a team including Fidel Castro, Vladimir Lenin, Karl Marx, Leon Trotsky, Maximilien de Robespierre and Tony Benn.
Kick off tonight at Ewens Field is 7:45 p.m. and admission is £6 adults, £3 concessions with under 12s admitted free with a paying adult.