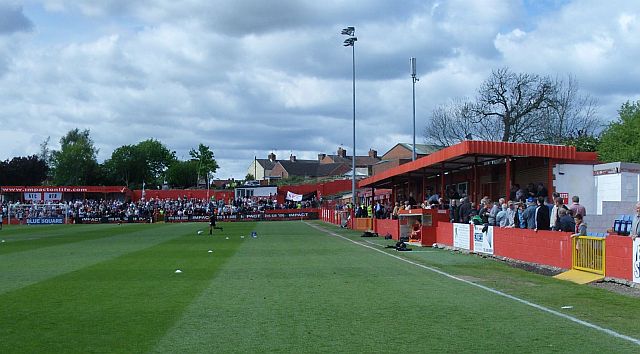 They are a club who have just enjoyed their best ever season. The 2010/11 season ended with them as champions of the Blue Square North which saw them promoted into the Premier League and a creditable 15th place finish in their first season at that level.
They've had a successful last few years and just a decade ago were playing in the Northern Counties East League, a league then won in 2002 which saw them promoted to the Northern Premier League.
In 2004 they were founder members of the Conference North where, in 2010, they reached the play offs after finishing third, bettering that the following season by as they cantered to the title which they won with a ten point advantage over second place AFC Telford United.
They've been under the management of Nicky Law, the former Chesterfield and Bradford City boss, since 2007. Law was in charge at Bradford back in 2002 when they scored that late goal to earn a draw after having had two players sent off.
He slated referee Mike Dean and a certain Greek striker after the game. Of Dimitrios Papadopoulos, he said: "Their centre forward was diving all over the place. It was disgraceful the way he got away with it.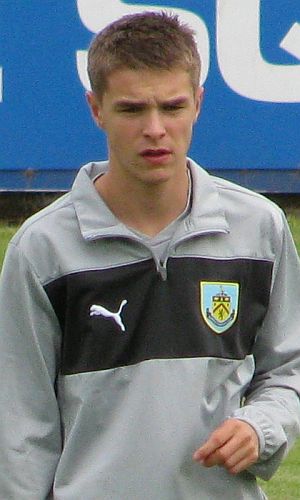 Jason Gilchrist
"We've had three match reports of Burnley and they all told us about the striker diving all over the place so he's one you can't go near."
I don't think anyone there that day would question Laws' comments but since then he's enjoyed a fruitful time at Alfreton and in their pre-season so far they've lost 2-1 against Barnsley, 2-0 against Leeds and drawn 0-0 with Notts County, all three of those games having been played at their Impact Arena.
We should beware. They have a good record against league clubs in pre-season games but I don't think we can expect anything like the result they achieved in July last year against a young Sheffield Wednesday side.
Nathan Arnold hit a hat trick, Nathan Jarman followed suit and just to complete the story there was also a hat trick for Paul Clayton as Alfreton recorded an incredible 14-0 (yes, FOURTEEN-NIL) win.
For Jason Blake's development squad it will be a third public game of the pre-season. Two weeks ago tomorrow we won 2-0 at Mossley with goals from Joe Jackson and Wes Fletcher but eight days ago went down to a 3-0 defeat at Barrow.
With the first team heading down to Bath for the next week it may well be that Blake will be without the services of Steven Hewitt who is expected to travel with the first team. Other than that he could have all his players available.
Three were missing at Barrow. Wes Fletcher sat the game out with an injury whilst both Shay McCartan and Luke Conlan were back home representing Northern Ireland in the Elite Section of the Milk Cup.
Should they all be available, and should Mehdi Lazaar have recovered from the injury he sustained at Barrow then we are likely to select from: Conor Mitchell, Callum Jakovlevs, Aryn Williams, Alex Coleman, Tom Anderson, Jack Errington, Luke Conlan, Archie Love, Luke Daly, Nathan Lowe, Mehdi Lazaar, Adam Evans, Shay McCartan, Jason Gilchrist, Wes Fletcher, Joe Jackson.
Kick off tomorrow at Alfreton is 3:00 p.m.