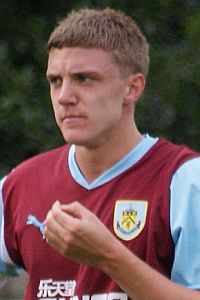 The young Clarets were beaten 1-0, but Hoskin was pleased with the way they played. He said: "It was excellent to get them all a game and everyone did very well. We had the chances to win it but the pleasing thing was how well we played."

The game also gave Alex-Ray Harvey his first action since being forced off with an injury in the pre-season game at Padiham. It also provided Neil Yadolahi with his first game of the season after returning to the club late after the summer.

The Burnley team was: Ben Woodhead, Neil Yadolahi, Kevin Long (Archie Love), Chris Lynch, Ed Williams, Alex MacDonald, Chris Anderson, Alex-Ray Harvey, Michael King, Wes Fletcher, Dominic Knowles.