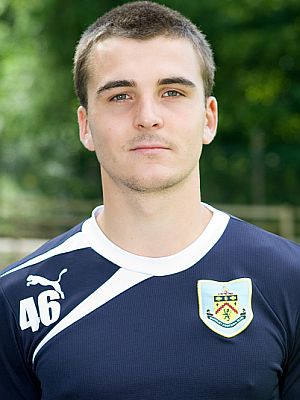 Archie Love came close to a consolation goal
Leeds named a strong side including El Hadji Diouf, Luke Murphy, Matt Smith, who scored against us at Elland Road this season after coming on as a substitute, Michael Tongue and Scott Wootton whilst only Cameron Howieson and Joseph Mills in our team had any Football League experience.
The home side took an early lead through Diouf who curled a shot from outside the box into the top corner but we might have equalised when Jason Gilchrist, getting a game up front following the departure of Ryan Noble, having a good chance just before the half hour.
It looked as though we should have had a penalty when Gilchrist was brought down. Nothing was given and just past the hour a double whammy from Leeds completed the scoring. Smith got the first of them with a header and Murphy, a big money signing from Crewe in the summer, got goal number three.
Gilchrist and Archie Love both came close with half chances but neither could grab a consoation and Leeds ensured their three goal victory.
The teams were;
Leeds: Alex Cairns, Zac Thompson, Scott Wootton, Marius Zaliukas, Adam Drury (Corey Roper), Michael Tongue, Luke Murphy, Alex Mowatt (Lewis Cook), Dominic Poleon, El Hadji Diouf, Matt Smith.
Burnley: Connor Mitchell (Callum Jakovlevs ht), Cameron Dummigan (Jack Errington ht), Alex Coleman, Tom Anderson, Luke Conlan, Micah Evans, Trialist (Brandon Wilson 64), Archie Love, Joseph Mills (Jamie Frost 70), Cameron Howieson, Jason Gilchrist.