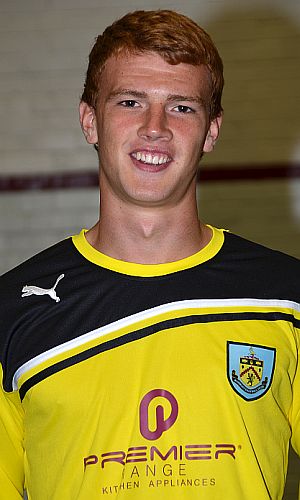 Josh Cook
Burnley beat Macclesfield last Saturday. I saw suggestions on Twitter that we'd gone back to the top of the Youth Alliance League but that was most definitely not the case with leaders Preston also winning, at home against Tranmere.
Third place Walsall, still with only one defeat all season, were also winners at Accrington so there is no change at the top with Preston still one point clear of us whilst we have a four point lead over Preston.
Before looking at the potential conclusion to the season, it has to be noted that Walsall will only play 23 games with both us and Preston having 24 fixtures. It is one of the anomalies in this league and that means, in effect, we have one more game remaining than the other two.
What makes things even more interesting is that Preston travel to Walsall this Saturday and that will surely determine how many points we are going to need to win this league.
Assuming that both Preston and Walsall win their other remaining game it will leave these possible scenarios:
Preston beat Walsall - Preston end season with 59 points, Walsall with 51 points
Walsall beat Preston - Preston end season with 56 points, Walsall with 54 points
Game ends in draw - Preston end season with 57 points, Walsall with 52 points
The worst possible result for us, therefore, is Preston winning and that would mean us having to win all our remaining games to win the league. Anything other than a Preston win does make things a little bit easier for us.
We don't play again in the league until Wednesday of next week when Carlisle visit Gawthorpe. By then we will have a much clearer idea of what is going to be required. Whatever that is, I think first team calls from Eddie Howe will be a much bigger obstacle to us winning the league than Preston winning their two remaining games, not as though we would want things any other way than to see our young players getting a chance.
The results from the last week are below as are this week's fixtures. Below that are the Burnley goalscorers and the current league table.
LAST WEEK'S RESULTS
Wednesday 4th April
Tranmere 2 Blackpool 1
Saturday 7th April
Accrington 0 Walsall 4
Carlisle 5 Port Vale 1
Macclesfield 0 Burnley 1
Morecambe 1 Shrewsbury 2
Preston 3 Tranmere 1
Rochdale 2 Stockport 1
THIS WEEK'S FIXTURES
Friday 13th April
Shrewsbury v Carlisle
Wigan v Rochdale
Saturday 14th April
Port Vale v Bury
Stockport v Morecambe
Tranmere v Oldham
Walsall v Preston
Wrexham v Accrington
BURNLEY GOALSCORERS (LEAGUE AND CUP)
22: Jason Gilchrist
19: Shay McCartan
12: Steven Hewitt
7: Adam Evans
6: Cameron Howieson
3: own goals
2: Archie Love, Alex Mullin, Aryn Williams
1: Jamie Frost, Charlie Holt, Lewis Nuttall, Dean Overson, James Taylor
CURRENT LEAGUE TABLE
Team
pld
w
d
l
f
a
pts

Preston North End

22

17

2

3

55

20

53

Burnley

21

17

1

3

49

22

52

Walsall

21

14

6

1

57

17

48

Carlisle United

22

14

1

7

57

30

43

Tranmere Rovers

21

13

1

7

43

32

40

Rochdale

23

11

3

9

45

39

36

Bury

22

9

4

9

44

42

31

Oldham Athletic

22

7

8

7

29

29

29

Stockport County

21

9

1

11

39

50

28

Port Vale

21

8

3

10

41

41

27

Wrexham

21

7

4

10

34

37

25

Wigan Athletic

19

7

3

9

26

33

24

Macclesfield Town

23

6

6

11

24

38

22

Shrewsbury Town

22

6

4

12

30

43

22

Accrington Stanley

22

4

3

15

23

52

15

Blackpool

23

4

3

16

21

63

15

Morecambe

22

3

4

15

31

67

13