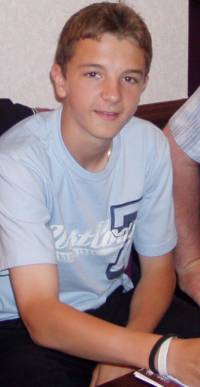 Jay Rodriguez - scored for Burnley at Bury

It all means Burnley, with a maximum total of twelve points from the first four games, are three points clear of Oldham, Preston and Wigan who have all been beaten once.



Tranmere have a new man in charge of youth development this season, following in his dad's footsteps it is former Claret Warren Joyce and having made such a good start to the season they were expected to beat Preston.



That didn't happen and meanwhile over at Oldham someone managed to prevent the Latics from scoring too many goals. They returned to winning ways but the 2-1 scoreline against Walsall was not in keeping with their previous results.



Well done to Stockport who won their first game of the season and that enabled them move up six places from the bottom of the league.

Burnley are back at home again this weekend when we take on Port Vale at Gawthorpe and we'll be looking to at least maintain that lead at the top.



Last weekend's results were,



Blackpool 2 Carlisle 2

Bury 1 Burnley 2

Chester 0 Stockport 1

Oldham 2 Walsall 1

Rochdale 3 Wrexham 1

Tranmere 0 Preston 2

Wigan 3 Shrewsbury 2



This weekend's fixtures are,



Burnley v Port Vale

Carlisle v Chester

Macclesfield v Bury

Preston v Rochdale

Shrewsbury v Tranmere

Stockport v Blackpool

Walsall v Wigan

Wrexham v Oldham



Click below to see the respective league tables and Burnley's fixtures and results.