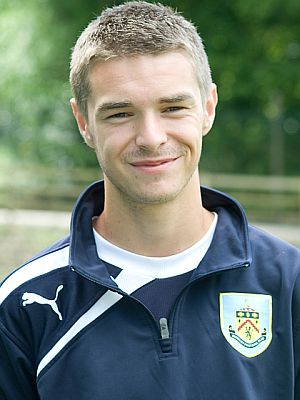 Jason Gilchrist gave us the lead
I don't suppose Suarez was on show today as the teams met again at Liverpool's Melwood training ground but Howieson, one of our goalscorers, lined up in a game that was, like the game against Wolves earlier in the week, part of Ross Wallace's rehab.
Wallace played the first half at Wolves and today extended his time on the pitch to 75 minutes as we fell to a 3-1 defeat, and this after leading 1-0.
Burnley might have got themselves an early lead but the home goalkeeper made a fantastic save to deny Wallace from the penalty spot. We did go in front midway through the first half when Jason Gilchrist scored following good work from Kevin Ly.
Liverpool equalised from the penalty spot ten minutes from half time and went on to win it in the second half with two goals in six minutes midway through.
Burnley lined up: Danijel Nizic, Cameron Dummigan, Alex Coleman, Tom Anderson, Joseph Mills, Ross Wallace, Kevin Ly, Archie Love, Cameron Howieson, Jamie Frost, Jason Gilchrist. Subs: Callum Jakovlevs, Jack Errington, Luke Conlan, Kyle Brownhill, Brandon Wilson, Christian Hill, Ntumba Massanka.