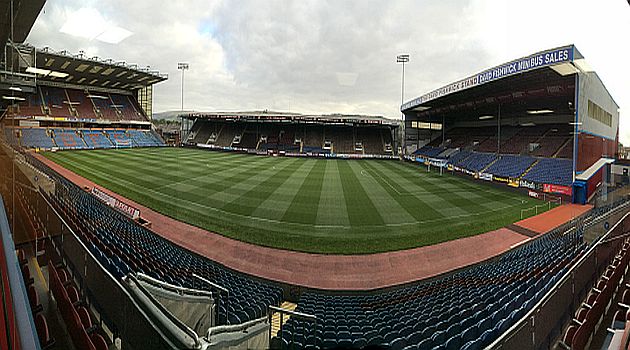 As in the two previous seasons, those clubs with academies below category 2 will play initially in the First Qualifying Round with category 2 clubs then coming into the Second Qualifying Round with category 1 clubs entering from the next round which is the Round of 32.
That means five games are to be played in this initial round, two in the north and three in the south with one other club from the south receiving a bye.
We went out of the competition at the first time of asking last season but had a sensational run in 2013/14 when we reached the semi-finals, only to go out 3-2 against Man City at Leigh Sports Villa on a night when our goals were scored by Cameron Dummigan and Jason Gilchrist.
That run also included wins against Crewe, Sunderland, Bolton and Exeter after a long night at Turf Moor in the opening game against Wigan which ended 0-0 after extra time with the Clarets going through 7-6 on penalties after both teams had taken nine each.
Steven Hewitt hammered home our first penalty off the underside of the bar and Brian Stock scored the next. Luke Gallagher saw his saved with Kevin Long hitting the bar with penalty number four.
Our next five were all scored, taken by Luke Conlan, Archie Love, Tom Anderson, Alex Coleman and Jamie Frost.
Six of our starting eleven that night are still with the club when we lined up: Alex Cisak, Alex Coleman, Kevin Long, Tom Anderson, Luke Conlan, Steven Hewitt, Archie Love, Brian Stock, Jason Gilchrist, Ryan Noble, Jamie Frost. Subs: Conor Mitchell, Jack Errington, Kyle Brownhill, Luke Gallagher, Brad Jackson.
This season's tie will be played on Monday 28th September with a 7 p.m. kick off. No details have, as yet, been confirmed re: admission charges although it is expected that the Bob Lord Stand will be utilised for the game.
The Draw
North
BURNLEY v WIGAN
DONCASTER v PRESTON
South
BOURNEMOUTH v GILLINGHAM
EXETER v SOUTHEND
PLYMOUTH v WIMBLEDON
Bye: PETERBOROUGH
The five winners and Peterborough will join the following category 2 clubs in the next round with one of these clubs receiving a bye.
BARNSLEY
BIRMINGHAM
BOLTON
BRENTFORD
BRISTOL CITY
CARDIFF
CHARLTON
CREWE
HUDDERSFIELD
HULL
IPSWICH
LEEDS
MILLWALL
NOTTINGHAM FOREST
QPR
SHEFFIELD UNITED
SHEFFIELD WEDNESDAY
The category 1 clubs who enter the competition in the Round of 32 are:
BLACKBURN
BRIGHTON
CHELSEA
DERBY
EVERTON
FULHAM
LEICESTER
LIVERPOOL
MIDDLESBROUGH
NEWCASTLE
NORWICH
READING
SOUTHAMPTON
STOKE
SUNDERLAND
SWANSEA
WEST BROM
WEST HAM
WOLVES