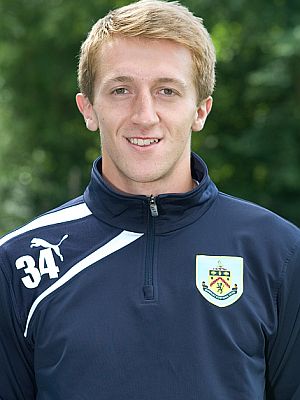 Tom Anderson opened the scoring
Central defender Tom Anderson, who was to be substituted in the second half before returning for the last few minutes, opened the scoring after just three minutes but we had to wait until not too long before half time to increase our lead.
We did so on 41 minutes. Archie Love was fouled in the box and Ryan Noble stepped up to score from the penalty spot. Noble (pen) - something that had almost been forgotten. The last time we saw that on the scoresheet was in September 1979 when our goal was scored exactly that way in a 3-1 defeat against Fulham at Craven Cottage.
A 2-0 lead quickly became a 3-0 lead right on half time and a first Burnley goal for Joseph Mills. 3-0 was the half time score and also the full time score with Burnley using the second half to give the substitutes a run out.
The game also provided Ben Mee with another 90 minutes as he makes his way back to full fitness. With Danny Lafferty away on international duty this week Mee could come into contention for Saturday's game against Yeovil.
The team was: Daniel Nizic, Waqas Azam, Alex Coleman (Tom Anderson 81), Tom Anderson (Jack Errington 61), Ben Mee, Andrew Musungu, Steven Hewitt (Cameron Howieson 72), Archie Love (Luke Gallagher 72), Joseph Mills (Christian Hill 77), Jamie Frost (Jason Gilchrist 72), Ryan Noble. Sub not used: Conor Mitchell.