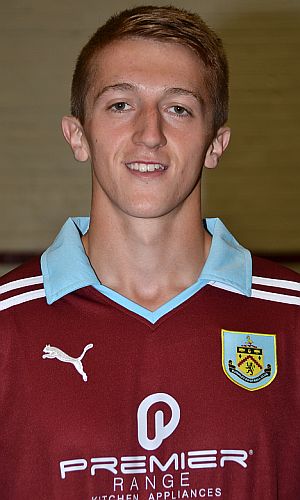 Captain Tom Anderson
We couldn't go into the game in better form but this is a big challenge for us against a club with an academy and one with a reputation for doing very well at youth level.
Ipswich are three time winners of the FA Youth Cup, the last of those coming seven years ago when they beat Southampton in the final. Perhaps the best three known of that Ipswich team are Liam Trotter, Owen Garvan and Danny Haynes who are now all playing Championship football for Millwall, Crystal Palace and Barnsley respectively.
They beat a Southampton side that included former Burnley youth player Nathan Dyer and, amongst others, Adam Lallana, Theo Walcott and Gareth Bale.
This season, Ipswich are not having the best of seasons at youth level. They've won just three of sixteen games in the Premier Academy League having beaten Aston Villa, Leicester City and Portsmouth, but this is in a league which includes some top clubs and cannot be a guide.
They've won through to tonight's tie with a 2-0 win over Leeds United at Portman Road with Jack Marriott and Jack Simmons getting their goals. Marriott is definitely the one to watch.
Midfielder Jonathan Leddy has said ahead of the game: "All the lads are really looking forward to the game and hopefully we can get a good result. We've been struggling a little bit in the league this season but the Youth Cup is our main focus and we're all fired up for the game.
"It will be a new experience for us, as we are away from Portman Road this time, but it won't faze us and everyone is fit and raring to go."
Burnley could not go into the game in better shape. We've won our last twelve league and cup games but there is absolutely no doubt that this is the biggest test we've faced so far as youth coach Terry Pashley pointed out earlier this week.
"I know they are not setting the league alight in their own league but I don't think that says too much," he said. "They have a good record over the years of producing players so I've no doubt it will be a tough game for our boys, but it's one we are looking forward to.
"The boys are playing well. They are playing with a lot of confidence and a lot of belief and hopefully we can keep that run going. It would be nice to have a little run in the Youth Cup and I think I would be lying if I said we didn't want to do that.
"It's a great competition to gauge where your boys are at in terms of pitting them against these Academies and if we did progress then hopefully there will be some Premier League opposition to face, but that's further down the line."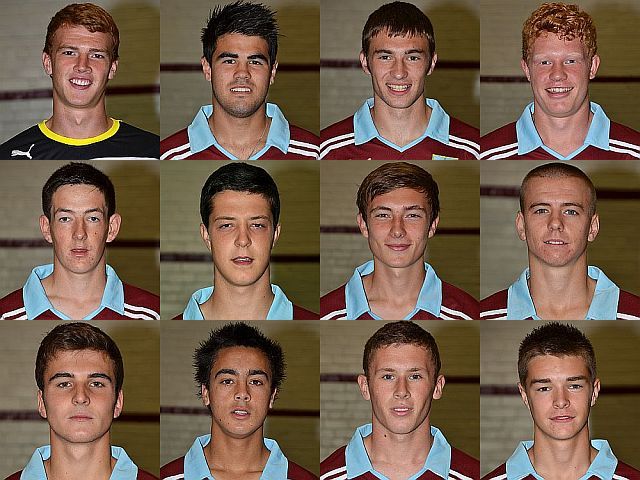 Top Row: Josh Cook, Aryn Williams, Alex Coleman, Jack Errington
Middle Row: Luke Conlan, Adam Evans, Alex Mullin, Steven Hewitt
Bottom Row: Archie Love, Cameron Howieson, Shay McCartan, Jason Gilchrist
The great news for our lads is that the game will be at Turf Moor. In recent years we've played youth cup games at Accrington, Rossendale and Padiham where I recall Jay Rodriguez scoring a stunning forty yarded.
With the new pitch it means we have no problems staging them at home which gives these lads a feel for playing on the Turf.
"There are a few who have played in the Reserves on Turf Moor but for a few it will be something new," Pash added.
"No doubt there will be a few nerves come Friday night and that's something players have to learn to cope with and play under pressure with the expectations that go along with it, but again that's another part of learning of how to deal with being a footballer."
Archie Love missed last Saturday's win at Accrington and Cameron Howieson was substituted in that game. Both are in the squad but face late tests before the team is named.
The squad tonight will be: Josh Cook, Aryn Williams, Alex Coleman, Tom Anderson, Luke Conlan, Alex Mullin, Steven Hewitt, Archie Love, Cameron Howieson, Shay McCartan, Jason Gilchrist, Jack Errington, Adam Evans, Callum Jakovlevs, Charlie Holt, Lewis Nuttall.
Kick off is 7:00 p.m. and admission is £4 for adults and £2 concessions.
If you can, please get down and support the lads.