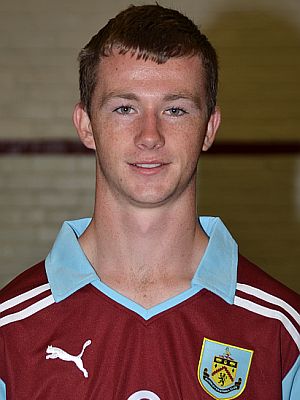 It was on Monday 3rd October 2011 that then Director of Youth Martin Dobson confirmed that we'd signed the 17-year-old midfielder from Dublin club Cherry Orchard on a two year scholarship. He also confirmed that he'd be available for the youth team just as soon as his international clearance was received.
It's taken precisely 22 weeks but yesterday, finally, the required international clearance has been received and the youngster has immediately been included in the squad for tomorrow night's FA Youth Cup quarter-final against Fulham at Craven Cottage.
A delighted coach Terry Pashley said: "It's finally come through. We got that yesterday so Luke will be part of the squad tomorrow night. He will be involved. He has waited a hell of a long time and been so patient.
"He has had under-17 games and other practice games we have arranged for him, but what a game for his first one.
We'll have more on the game tomorrow when Luke will hopefully be able to give the young Clarets a boost in the big game.