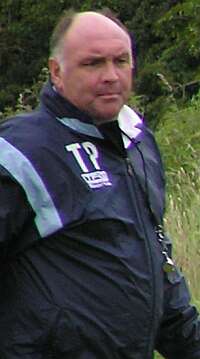 Youth coach - Terry Pashley

Two of those will be played at the Turf whilst the third sees us have a third successive home tie at Gawthorpe.



First up is the FA Youth Cup match against Premiership club Norwich City. The draw was made last week and this tie will be played on Wednesday 15th December.

This will mean looking for a new date for our reserve team game against Manchester United which was also scheduled for that date.



Last season saw us fall at the first hurdle when we went down 4-1 at Bramall Lane against Sheffield United with Danny Pitham scoring the Burnley goal from the penalty spot.



Finally, some week after the draw, we have a belated date for our Lancashire FA Youth Cup tie against Blackpool. Again this is at the Turf and will be played on Monday 10th January 2005.



We reached the final of this competition last season, very unfortunately losing to Oldham in a tight match that went to extra time.



Regular youth players Joe Booth, Alex Taylor, Adam Jones and the injured Ryan Townsend will not be available for either of these games, both competitions are for under-18s.



They can though play in the Youth Alliance Cup and Burnley have reached the 3rd round after beating Darlington 3-0 on Saturday. Our next opponents in the competition are Tranmere, one of two sides to beat us this season, and it is the third successive home draw with Blackpool having been beaten before Darlington.



This will be played on Saturday 29th January a week after the scheduled completion of the Alliance League fixtures.