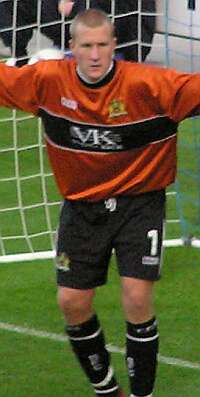 Michael Hale
The support at the Stadium of Light was magnificent as the Clarets turned in an excellent performance to earn a point in a 1-1 draw and now we need as many of you as possible to do it again.
Burnley Football Club is not all about the first team. Below that there's the reserves and then we have our youngsters who are trying to make a name for themselves in the game. These lads are wearing the Claret & Blue shirt with just as much pride as the first team players and this week they could really do with your support.
On Wednesday evening at the Turf we are playing Preston in the Lancashire FA Youth Cup and there is no doubt that this will be a difficult tie for the kids but what a difference if we could get a decent crowd on giving them some real support.
Last week's reserve match attracted only 105 spectators and probably the Club will be expecting very few more for the cup tie this week. I'm sure we can do better and not only that, for everyone that goes the Club will make a little bit of money from the admission charge which is £3 for adults and £1.50 concessions.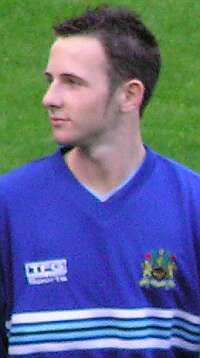 Marc Pugh
There's no Champions League football this week and only the Carling Cup on television. Yes you could stay in and watch West Brom v Manchester United on the box, a match which kicks off an hour later than our match, and yes it is December and it could be a cold night. So give the Baggies and the Reds a miss, get your coat on and come down to the Turf.
How many of you got your first sightings of Matt O'Neill and Richard Chaplow when they made their first team debuts last season? Certainly people were asking me what position they played as they came on.
Well this is your chance to get a sneak preview of some of the youngsters who could follow Matt and Chappy and eventually win a place in the first team. And there are local lads too in the line up.
So if you can get yourself down to the Turf to see the likes of Michael Hale, Ryan Townsend, Marc Pugh, Darrel Avery, Ross Preston and more and give them your support then do just that.
The match kicks off at 7:00 p.m. and the Bob Lord Stand is open – let's all get down to the Turf and 'Yell out for the Youths'.