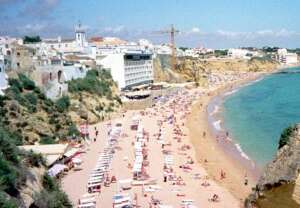 Greetings from Portugal

This usually meant a trip to Blackpool but in Burnley's case in 1965 it meant a coach ride to Darwen and a visit to the new sauna bath, something completely new in Lancashire.

Inspired by such things the Clarets have this week decided to take cup training seriously and rather than cope with the inadequacies of Gawthorpe have gone on what can only be called a world tour.

Some have gone further than others but Gareth Taylor has drawn the short straw and has only made it as far as Wales, Cardiff to be precise, where he is in the Welsh squad for their game against Bosnia-Herzegovina at the Millennium Stadium.

Winning the draw this time is Dimitri Papadopoulos who is picking up more air miles with another trip home to Greece for their Under 21 international, this time against Norway.

There is no truth in the rumour that Dimitri has given his air miles to the rest of the players but they have gone off to Portugal for a few days for the special cup training, that is with a couple of noteable exceptions.

Arthur Gnohere, as we were told on Saturday, has gone back to Paris whilst Driss Diallo has made a return visit to Belgium and it looks as both have missed out on the Portugal trip.

It is believed that all of them should be back before the end of the week, in fact it is hoped that they will be back, with cup training complete and ready for a trip down to London to take on the groundless Premiership club Fulham who have called in at QPR's ground Loftus Road on the way to their new permanent home, expected to be Stamford Bridge.

So if you saw a couple of our players at check in desks over the weekend, don't be alarmed it is just the Worldwide Clarets.