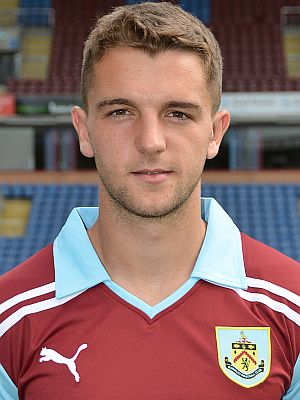 Although we'd, by then, gone five games without a win there was every hope we'd soon get back to winning ways with Jay scoring so freely. He hasn't scored and in truth hasn't played much since and it is now looking a real possibility that the penalty against Palace might just have been his last goal for the Clarets.
Jay's missed three of the games four since and there is no prospect of an early return with manager Eddie Howe suggesting that he might be fit for the last two games of the season but won't be rushed.
The injury, said Howe, is the result of him having played a lot of games (he hadn't missed a game all season until these last few) but he said: "It's nothing serious with Jay Rod. He's played a lot of games and it's probably just taken its toll a little bit."
The concern now, for Burnley fans and Howe is whether we've seen Jay's last appearance and last goal for the Clarets, and it is something that the manager is already contemplating.
"I would think any Premier League team who has seen him and done their homework will see what a season he's had, and look at his age and his goalscoring record and all the other attributes that he's got," Howe said.
"I'm sure there'll be clubs looking at him and I'm sure there have been clubs looking at him this season. We'll wait and see on that one. If we can keep hold of him we'd love to."
That goal against Palace was his 31st league goal for the Clarets in 104 appearances. He scored twice in the promotion season of 2008/09, added 14 last season and this season has scored 15 times in the league after a slow start.
Hopes of him becoming the first player to score 20 league goals in a season since Andy Payton 12 years ago have now been dashed but the prospect of losing 'one of our own' will be a much bigger concern for Burnley fans.