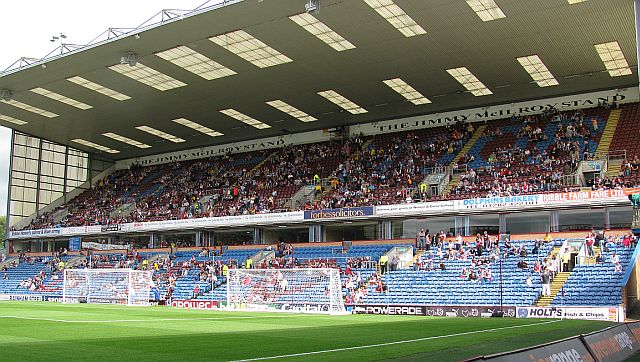 They remain very much in the relegation positions but the problem is certainly not with manager Jones who replaced Gary Megson in the run in to promotion last season. When asked about his position after this latest poor result, he said: "I haven't become a bad manager overnight. I'm never fearful of my job because I'm good at what I do."
He then added: "Go get whoever you want in. Get Mourinho. He'll still be working with the same players. You could bring someone else in but what happens if it doesn't work for them? You bring someone else in? The club has been through that enough times."
Maybe Mourinho wouldn't do any better with the current players but Jones might be advised to recall that there are currently 16 players at Hillsborough that he has signed since the end of last season. I wonder how many of those players might have been on Mourinho's shopping list.
One team out of the bottom three now are Ipswich. They keep getting hammered away from home but Mick McCarthy has come up with this idea of getting points in home games. It's two wins and a draw at Portman Road since he took over and that's helped them out and pushed Bristol City back into the relegation places.
Another manager coming under pressure is Ståle Solbakken at Wolves. One point in six games doesn't help, or three points in nine games as it's now become. It's brought about a slide down the table that couldn't get much bigger. When they last won, at Blackburn on 6th October, they were 3rd but they've now plummeted to 18th and the natives are, I'm told getting restless.
Wolves have also suffered the misfortune of two successive home defeats this week when the winning goal for the opposition has been scored by a former Wolves player. Adlene Guedioura scored the winner for Forest on Saturday and for Millwall on Tuesday it was Andy Keogh with the only goal of the game.
Being bullish, like Jones, Solbakken has said he's the right man for the job and yesterday called his players in for a debrief following their latest defeat. The meeting lasted an hour and it has been reported that senior players questioned his methods. You can't beat a manager who listens. Solbakken did and then said there would be no changes.
Since the reported meeting, both the manager and midfielder Karl Henry have spoken, both saying that everyone was working together and that the local press are way off the mark.
Time will tell, but I reckon these two, Jones and Solbakken, are on borrowed time, probably more so Jones given Milan Mandaric lurks around the corridors of Hillsborough.
The fixtures this week paired all the eight B teams together in four games. and the fixtures ended last night with a Lancashire clash between Blackburn and Bolton. Apparently Chris Eagles was the star as Bolton won. Last year opinions were divided on who Burnley fans wanted to win that game. The divide is no longer there. I wonder what changed at Bolton.
The results and the usual stats are below along with this weekend's fixtures which run over three days.
The Results
Tuesday 27th November

Barnsley 1 Burnley 1

Ipswich Town 3 Nottingham Forest 1

Blackpool 1 Birmingham City 1

Leeds United 1 Leicester City 0

Brighton & Hove Albion 2 Bristol City 0

Middlesbrough 3 Huddersfield Town 0

Charlton Athletic 2 Peterborough United 0

Sheffield Wednesday 1 Watford 4

Derby County 1 Cardiff City 1

Wolverhampton Wanderers 0 Millwall 1

Hull City 0 Crystal Palace 0

Wednesday 28th November

Blackburn Rovers 1 Bolton Wanderers 2
The Stats

Biggest Win

Middlesbrough 3-0 v Huddersfield Town (home)
Watford 4-1 v Sheffield Wednesday (away)

Total Goals Scored

27 (16 home - 11 away)

Player Scoring Most Goals

2 - Scott McDonald (Middlesbrough)

Highest Attendance

24,044 - Brighton & Hove Albion v Bristol City

Lowest Attendance

8,610 - Barnsley v Burnley

Total Yellow Cards

27

Total Red Cards

1

Most Cards in a Game

Derby County v Cardiff City (4Y 1R) Ref: Mark Brown
Hull City v Crystal Palace (5Y) Ref: Darren Drysdale
Leading Goalscorers (League Only)

18

Charlie Austin (Burnley) - includes 2 penalties

15

Glenn Murray (Crystal Palace) - includes 6 penalties

12

Jordan Rhodes (Blackburn Rovers) - 2 with Huddersfield Town

11

Tom Ince (Blackpool) - includes 2 penalties

10

Luciano Becchio (Leeds United) - includes 4 penalties
Marlon King (Birmingham City) - includes 3 penalties

9

Craig Mackail-Smith (Brighton & Hove Albion) - includes 2 penalties
David Nugent (Leicester City) - includes 1 penalty

8

Sone Aluko (Hull City)
Craig Davies (Barnsley) - includes 1 penalty
Steven Davies (Bristol City) - includes 2 penalties
Chris Wood (Millwall)

7

Heidar Helguson (Cardiff City)
Darius Henderson (Millwall)
Theo Robinson (Derby County) - includes 1 penalty
Matej Vydra (Watford) - includes 1 penalty
Pete Whittingham (Cardiff City) - includes 3 penalties

6

Kevin Davies (Bolton Wanderers)
Troy Deeney (Watford) - includes 1 penalty
Chris Eagles (Bolton Wanderers)
Scott McDonald (Middlesbrough)
Bakary Sako (Wolverhampton Wanderers)
Liam Trotter (Millwall) - includes 1 penalty
Hat Tricks
Date

Player & Game

01/09/12

3: Pete Whittingham - CARDIFF CITY v Wolverhampton Wanderers

15/09/12

3: Charlie Austin - BURNLEY v Peterborough United

22/09/12

3: Glenn Murray - CRYSTAL PALACE v Cardiff City

22/09/12

4: Craig Davies - Birmingham City v BARNSLEY

23/09/12

3: David Nugent - LEICESTER CITY v Hull City

29/09/12

3: Emile Sinclair - Hull City v PETERBOROUGH UNITED

02/10/12

3: Charlie Austin - BURNLEY v Sheffield Wednesday

23/10/12

3: Marlon King - Millwall v BIRMINGHAM CITY

06/11/12

3: Glenn Murray - CRYSTAL PALACE v Ipswich Town

17/11/12

3: Jordan Rhodes - Peterborough United v BLACKBURN ROVERS
Disciplinary Record (League and Cup)

Club

Y

R

Y

R

Club

Y

R

Y

R

League

Total

League

Total

Barnsley

24

1

27

2

Huddersfield Town

32

3

33

3

Birmingham City

21

2

23

2

Hull City

17

0

17

1

Blackburn Rovers

21

0

21

0

Ipswich Town

27

0

27

0

Blackpool

23

0

23

0

Leeds United

35

2

40

2

Bolton Wanderers

38

1

40

1

Leicester City

20

1

20

1

Brighton & Hove Albion

23

0

24

0

Middlesbrough

26

0

29

0

Bristol City

25

0

27

0

Millwall

35

1

37

1

Burnley

33

1

39

1

Nottingham Forest

32

3

32

3

Cardiff City

30

2

32

2

Peterborough United

33

0

34

0

Charlton Athletic

29

0

29

0

Sheffield Wednesday

32

1

35

1

Crystal Palace

25

1

29

1

Watford

37

4

38

4

Derby County

20

1

21

1

Wolverhampton Wanderers

18

1

20

1
Highest and Lowest Attendances

Highest

Lowest

Att

Fixture

Att

Fixture

28,707

Nottingham Forest v Derby County (30/09)

5,435

Peterborough United v Bristol City (18/09)

28,582

Sheffield Wednesday v Leeds United (19/10)

5,997

Peterborough Utd v Blackburn Rovers (17/11)

28,229

Middlesbrough v Sheffield Wednesday (09/11)

6,188

Peterborough United v Millwall (21/08)

27,437

Derby County v Sheffield Wednesday (18/08)

6,348

Peterborough Utd v Huddersfield Town(23/10)

26,598

Sheffield Wed v Bolton Wanderers (22/09)

8,088

Barnsley v Bristol City (01/09)

26,594

Brighton & HA v Sheffield Weds (14/09)

8,195

Barnsley v Crystal Palace (23/10)

26,455

Brighton & Hove Albion v Bolton Wand (24/11)

8,227

Barnsley v Cardiff City (24/11)

26,402

Brighton & Hove Albion v Leeds United (02/11)

8,319

Barnsley v Peterborough United (02/10)

26,293

Brighton & HA v Middlesbrough (20/10)

8,427

Peterborough Utd v Derby County (29/10)

26,185

Charlton Athletic v Barnsley (20/10)

8,571

Barnsley v Ipswich Town (29/09)
The Next Fixtures
Friday 30th November

Birmingham City v Middlesbrough

Saturday 1st December

Bolton Wanderers v Ipswich Town

Millwall v Charlton Athletic

Bristol City v Wolverhampton Wanderers

Nottingham Forest v Hull City

Crystal Palace v Brighton & Hove Albion

Peterborough United v Blackpool

Huddersfield Town v Leeds United

Watford v Barnsley

Leicester City v Derby County (17:20)

Sunday 2nd December

Burnley v Blackburn Rovers (12:30)

Cardiff City v Sheffield Wednesday