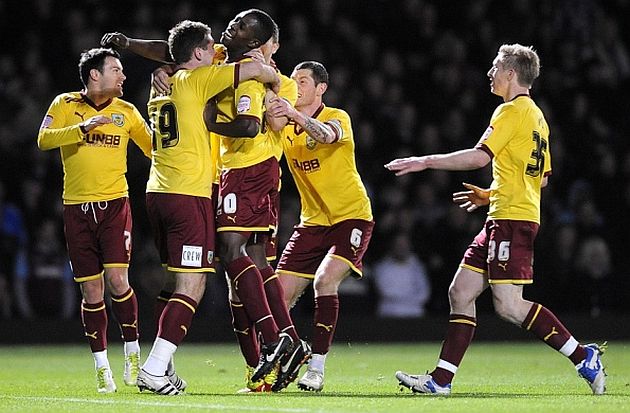 Burnley celebrate Sam Vokes' winner at West Ham
When setting up the poll I always thought it was going to be a choice of three of the twelve games on offer; the two I missed at Hull and West Ham and the 2-0 win at Middlesbrough in January when I thought we played better than in any other game I saw all season.
It proved to be the case with those three games winning almost 77% of the vote between them with the comeback at West Ham, with goals from Chris McCann and Sam Vokes, taking it quite comfortably in the end with 31.8%.
That Middlesbrough performance that saw us dominate the home side in the first half to lead 2-0 with goals from Jay Rodriguez and Kieran Trippier took second place with 23.3% of the vote with the Hull game coming third with a 21.6% share.
My hunch was that the Hull game would win it given the late comeback and where a defeat would have left us in the table that night, but I don't think anyone can question an against the odds win at West Ham coming first. That was probably the most unexpected of last season's ten away wins.