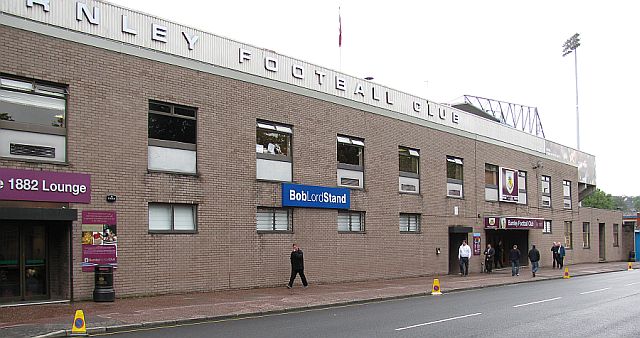 The promotion race has become an intriguing one after weeks of thinking that Southampton and West Ham had it wrapped up and it was just a case of which of the two finished as champions. That change has come about because of an amazing run from Reading that has now become 12 wins in 14 games, or 37 points out of 42.
They were no more than potential play off candidates but now look a very good bet to go up automatically. The shock of losing to Peterborough almost three weeks ago is forgotten as they've followed it up with wins against Blackpool, West Ham and Leeds.
The recent win against Leeds, played on Good Friday, saw them go top of the league for the first time all season. The lead lasted just a day when Southampton went back to the top but they could only draw in the Hampshire derby against Portsmouth and so their lead is now only goal difference with the two teams to meet next weekend. Who would bet against Reading?
West Ham are now four points behind them both and they can now only hope there is a positive result in that top two clash with the losers also dropping points elsewhere. The pressure is beginning to tell at the Boleyn where Sam Allardyce is feeling the pressure and has accused the bubble blowing Hammers fans of talking bollocks.
Birmingham, Blackpool and Cardiff, all winners, hold the other three play off places and they can all thank Burnley for that after we defeated the distasteful Brighton. Whoever is going to go up, for the sake of the game of football, we can only hope it isn't Brighton.
Middlesbrough are probably now the only club who are likely to break into that top six. Leicester have got within four points but Hull have just about blown their chances. They looked odds on for a top six place but one win in twelve has almost ended any hopes they had.
Down at the bottom, Doncaster lost and Portsmouth drew. They both look as though they are likely to go down now but Coventry, who had escaped that bottom three, are back in there despite getting a point against Peterborough.
That's because of Bristol City's somewhat fortunate win at Nottingham Forest with the only goal coming from the penalty spot. It was their only shot on target in the entire game and whilst giving them a good chance now of staying up it has also dropped Forest and Millwall right back into it.
Easter means more games and over the next two days, Monday and Tuesday, all the teams will play again. The big game is down at the bottom with Bristol City entertaining Coventry. A home win will make it very difficult for the Sky Blues to stay up.
The results from the weekend along with the stats, the leading goalscorers, the disciplinary records of each club, the highest and lowest attendances and the next fixtures are all below.
The Week's Results
Tuesday 3rd April

Burnley 1 Birmingham City 3

Friday 6th April

Barnsley 0 West Ham United 4

Reading 2 Leeds United 0

Burnley 1 Brighton & Hove Albion 0

Watford 0 Blackpool 2

Saturday 7th April

Birmingham City 3 Crystal Palace 1

Middlesbrough 0 Cardiff City 2

Coventry City 2 Peterborough United 2

Millwall 2 Hull City 0

Derby County 0 Ipswich Town 0

Nottingham Forest 0 Bristol City 0

Leicester City 4 Doncaster Rovers 0

Southampton 2 Portsmouth 2
The Week's Stats

Biggest Win

Leicester City 4-0 v Doncaster Rovers (home)
West Ham United v Barnsley (away)

Total Goals Scored

33 (17 home - 16 away)

Player Scoring Most Goals

2

Stephen Dobbie (Blackpool)
Adam Le Fondre (Reading)
Billy Sharp (Southampton)
Emile Sinclair (Peterborough United)

Highest Attendance

31,743 - Southampton v Portsmouth

Lowest Attendance

11,151 - Barnsley v West Ham United

Total Yellow Cards

45

Total Red Cards

1

Most Cards in a Game

Burnley v Brighton & Hove Albion (7Y) Ref: Carl Boyeson
Southampton v Portsmouth (7Y) Ref: Neil Swarbrick
Leading Goalscorers (League Only)

24

Rickie Lambert (Southampton) - includes 9 penalties

16

Ross McCormack (Leeds United)

15

Darius Henderson (Millwall) - includes 2 penalties
Kevin Phillips (Blackpool)
Jay Rodriguez (Burnley) - includes 3 penalties
Billy Sharp (Southampton) - includes 1 penalty (10 with Doncaster Rovers)
Ricardo Vaz Te (West Ham United) - (10 with Barnsley)

14

Charlie Austin (Burnley)
Michael Chopra (Ipswich Town)
Marlon King (Birmingham City) - includes 2 penalties
David Nugent (Leicester City)

13

Robert Snodgrass (Leeds United) - includes 2 penalties

12

Marvin Emnes (Middlesbrough)
Matty Fryatt (Hull City) - includes 1 penalty

11

Craig Davies (Barnsley) - includes 1 penalty
Lukas Jutkiewicz (Middlesbrough) - includes 1 penalty - (9 with Coventry City)
Kevin Nolan (West Ham United)
Paul Taylor (Peterborough United)
Pete Whittingham (Cardiff City) - includes 3 penalties
Chris Wood (Bristol City) - includes 1 penalty - (9 with Birmingham City)
Hat Tricks
Date

Player & Game

20/08/11

3: Lee Tomlin - PETERBOROUGH UNITED v Ipswich Town

10/09/11

3: Rickie Lambert - SOUTHAMPTON v Nottingham Forest

11/09/11

3: Chris Wood - BIRMINGHAM CITY v Millwall

12/10/11

3: Darius Henderson - Leicester City v MILLWALL

02/11/11

3: Jonjo Shelvey - Leeds United v BLACKPOOL

19/11/11

3: Rickie Lambert - SOUTHAMPTON v Brighton & Hove Albion

26/12/11

3: Matthew Phillips - Barnsley v BLACKPOOL

31/12/11

3: Ricardo Vaz Te - BARNSLEY v Leeds United

21/01/12

3: Darius Henderson - Barnsley v MILLWALL

31/01/12

4: Nikola Zigic - Leeds United v BIRMINGHAM CITY

26/02/12

3: Rickie Lambert - Watford v SOUTHAMPTON

17/03/12

3: Rickie Lambert - Millwall v SOUTHAMPTON

20/03/12

4: Garath McCleary - Leeds United v NOTTINGHAM FOREST

31/03/12

3: Radi Majewski - Crystal Palace v NOTTINGHAM FOREST

31/03/12

3: Charlie Austin - Portsmouth v BURNLEY
Disciplinary Record (League and Cup)

Club

Y

R

Y

R

Club

Y

R

Y

R

League

Total

League

Total

Barnsley

55

2

58

2

Ipswich Town

52

5

53

5

Birmingham City

54

3

59

3

Leeds United

67

7

73

7

Blackpool

50

1

53

2

Leicester City

57

9

65

9

Brighton and Hove Albion

85

8

99

8

Middlesbrough

71

7

74

7

Bristol City

74

6

76

6

Millwall

70

2

77

2

Burnley

64

2

72

2

Nottingham Forest

57

4

62

4

Cardiff City

50

0

66

0

Peterborough United

48

2

51

2

Coventry City

52

2

54

2

Portsmouth

71

4

78

4

Crystal Palace

52

2

56

3

Reading

53

0

56

0

Derby County

54

1

54

1

Southampton

49

4

52

4

Doncaster Rovers

68

2

70

2

Watford

58

2

60

2

Hull City

64

1

69

1

West Ham United

60

6

62

7
Highest and Lowest Attendances

Highest

Lowest

Att

Fixture

Att

Fixture

34,936

West Ham United v Coventry City (02/01)

6,351

Peterborough United v Cardiff City (18/10)

34,900

West Ham United v Crystal Palace (25/02)

6,392

Peterborough United v Millwall (06/03)

34,749

West Ham United v Barnsley (17/12)

6,717

Peterborough United v Reading (20/03)

34,650

West Ham United v Doncaster Rovers (10/03)

7,004

Peterborough United v Bristol City (18/02)

33,465

West Ham United v Portsmouth (10/09)

7,540

Peterborough United v Blackpool (10/03)

33,366

Leeds United v West Ham United (17/03)

7,555

Peterborough United v Portsmouth (28/01)

33,350

West Ham United v Reading (31/03)

7,572

Doncaster Rovers v Millwall (20/03)

33,010

Derby County v Southampton (15/10)

7,650

Doncaster Rovers v Watford (26/11)

33,010

Derby County v Leeds United (26/12)

7,778

Doncaster Rovers v Bristol City (27/08)

33,010

Derby County v Nottingham Forest (17/03)

7,901

Peterborough United v Burnley (17/09)
The Next Fixtures
Monday 9th April

Blackpool v Barnsley

Hull City v Middlesbrough

Bristol City v Coventry City

Ipswich v Leicester City

Cardiff City v Watford

Leeds United v Derby County

Crystal Palace v Southampton

Peterborough United v Nottingham Forest

Doncaster Rovers v Burnley

West Ham United v Birmingham City (17:20)

Tuesday 10th April

Brighton & Hove Albion v Reading

Portsmouth v Millwall