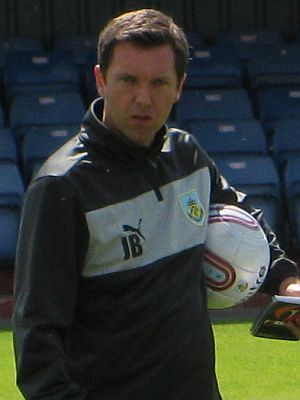 Jason Blake continues as academy director
Weatherstone, aged 32, started his playing career with Oxford United and made his debut for them in April 1997 in a 2-0 home defeat against Port Vale. He remained at the Manor Ground until February 2001 but didn't play in either of their two games against the Clarets in our promotion season of 1999/2000.
That move from Oxford saw him join Boston United where he stayed for almost three years. It was followed by a few months at Yeovil before he dropped down the leagues and went on to play for Hornchurch, Stevenage, Weymouth, Crawley and Eastbourne before retiring in 2011.
He was brought in by Eddie Howe during the 2011/12 season as part of the recruitment team but is now working with the development squad and he said today: "We have some good young players here who I will be doing my best to develop further.
"First and foremost we want them to come through and play in our first team, but if not we want them to be able to go and have good careers."
Blake, meanwhile, will continue in his role as academy director with the responsibility for the whole academy which includes the development squad.